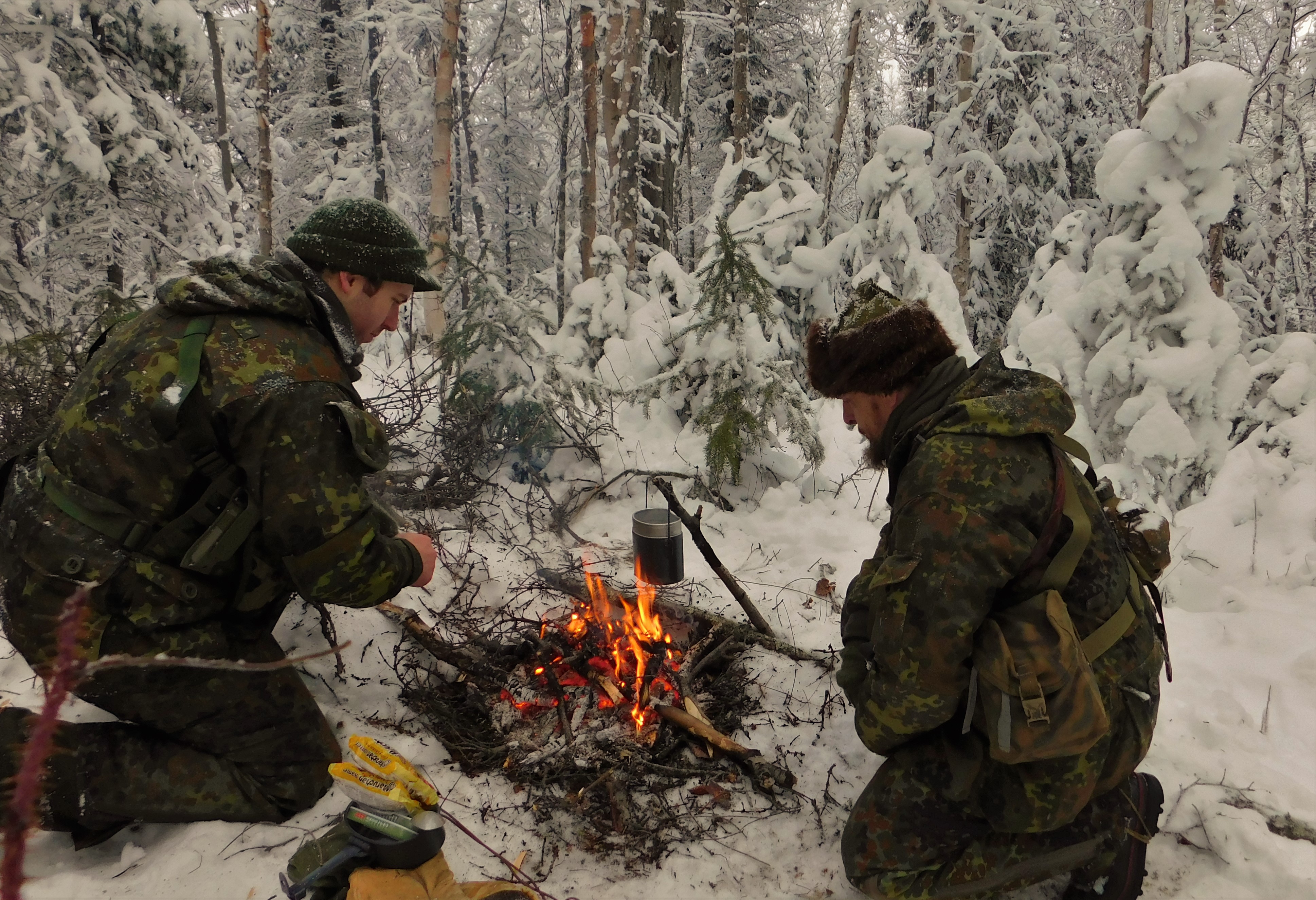 I thoroughly believe there are few products that come off the shelf that will adapt -as is- for the Evaders needs. The more you train and use your kit the more you will bend and adapt to simply modifying kit to be functional, accessible and to balance that with protecting it from the elements to minimize the necessary burden of kit maintained. A sound, protective holster is one of those area Ive visited before. I spent many months using the MOLLE Pilots protective survival holster but grew bored with its wide profile that took up a lot of panel space and the protective flap fasteners also left me to desire more from a protective holster. To use it with my Glock I has to fashion a plastic insert shaped like my Glock and employ it in the holster If I wanted to keep one round in the chamber because the holster was super thin. I thought to convert it may time but after much use and thought I lost confidence in it due to its many shortcomings. I then moved onto an open holster that exposed my pistol but offered excellent access and drawing, but time and again this proved to expose the Glock to much too much snow and debris. An Evader on the move simply cannot afford such a liability if they expect their weapon to function and remain ready if the situation rises to such a level.
Yesterday was the last draw. I was out with a new fella and the Glock was simply showered with snow the entire day and it became  a frozen mess. Thinking of what I had in my inventory, I thought to simply fashion a protective flap but then this would lead into how to fasten it correctly, how to sew it on the holster w/o interfering with the MOLLE webbing etc etc etc.  In the end it was too involved and chances were I was heading into a rabbit hole that would probably not end as functional or practical as I wanted..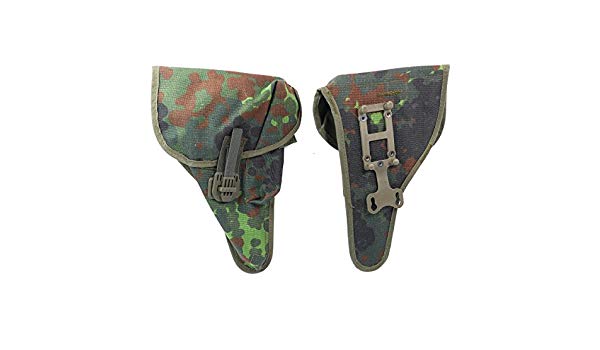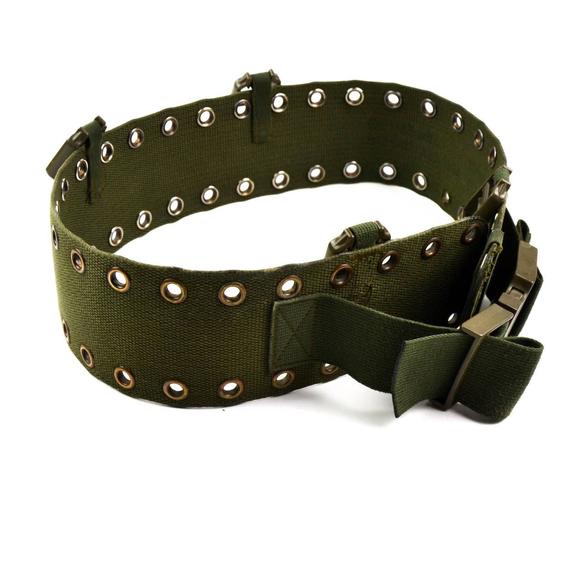 I had a surplus German P38 Holster I picked up some time ago at the second hand store. The glock fit it and fit it well other then an inch of extra holster at the end of the barrel. But the fact that the Krauts use thier own suspension system for LBE made me lose interest in it. Thier belt is pictured above and mates with that holster via thier funky design they nicked from the Canadians. However it was really my only option at this point unless i wanted to spend money, and I did not. So i dug the holster out and got with it. I also used some German webbing from a web belt part of the German  LBE kit. I chopped off about a 5 inch piece to work from. Knowing the holster and portion of the web belt would mate w/o issues I though to simply make a panel and to adapt that to my MOLLE rig..
Steps...
*Cut piches from the belt itself.. You'll need to think of how long depending on the poach you wish to adapt.

*Sew MOLLE webbing to the pieces of belt..

*Rear to mate with the rig..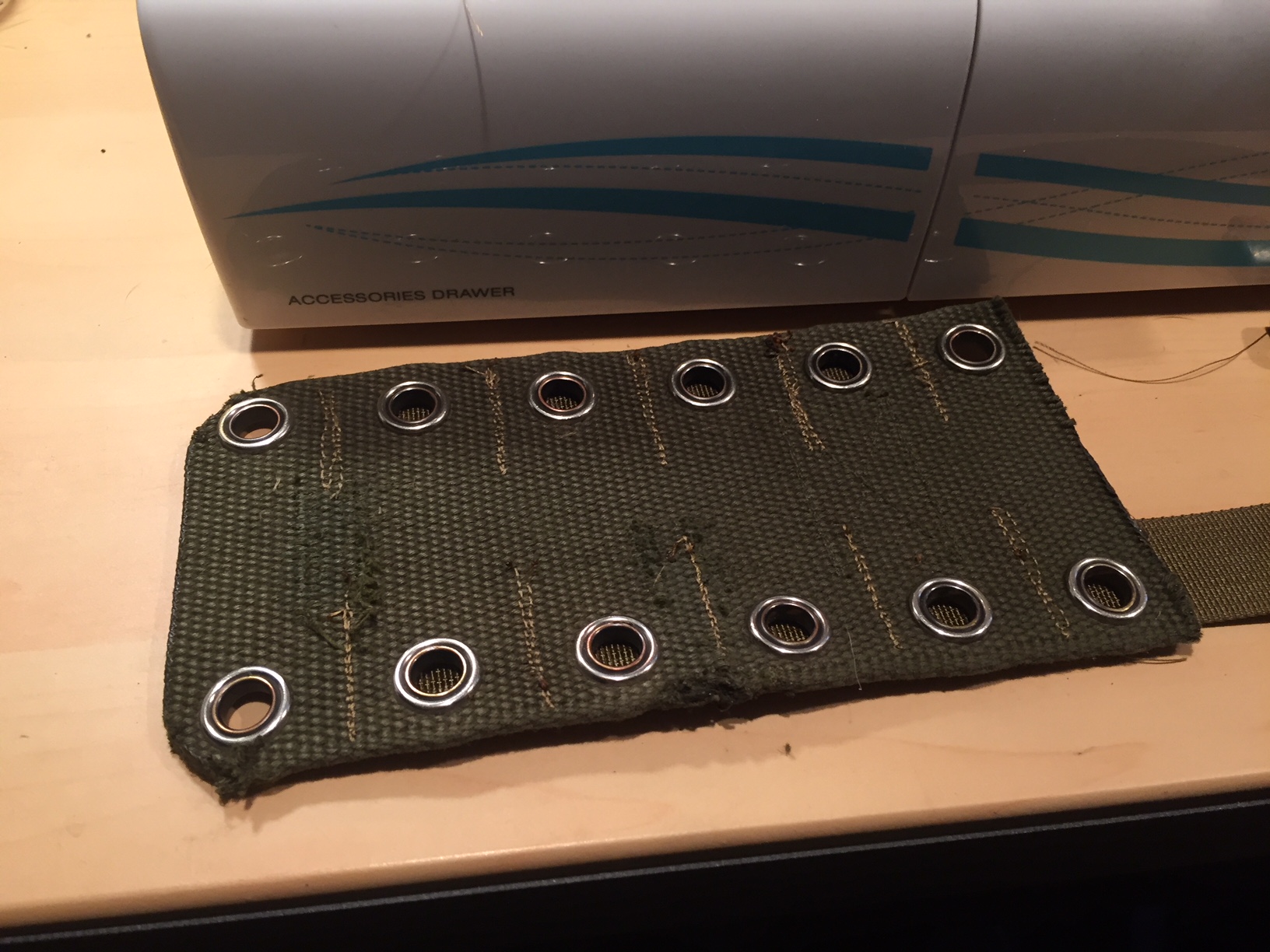 *Front to mate with the holster.
The machine gave me a fit a few time during this project but she got the hang of it after some coaxing.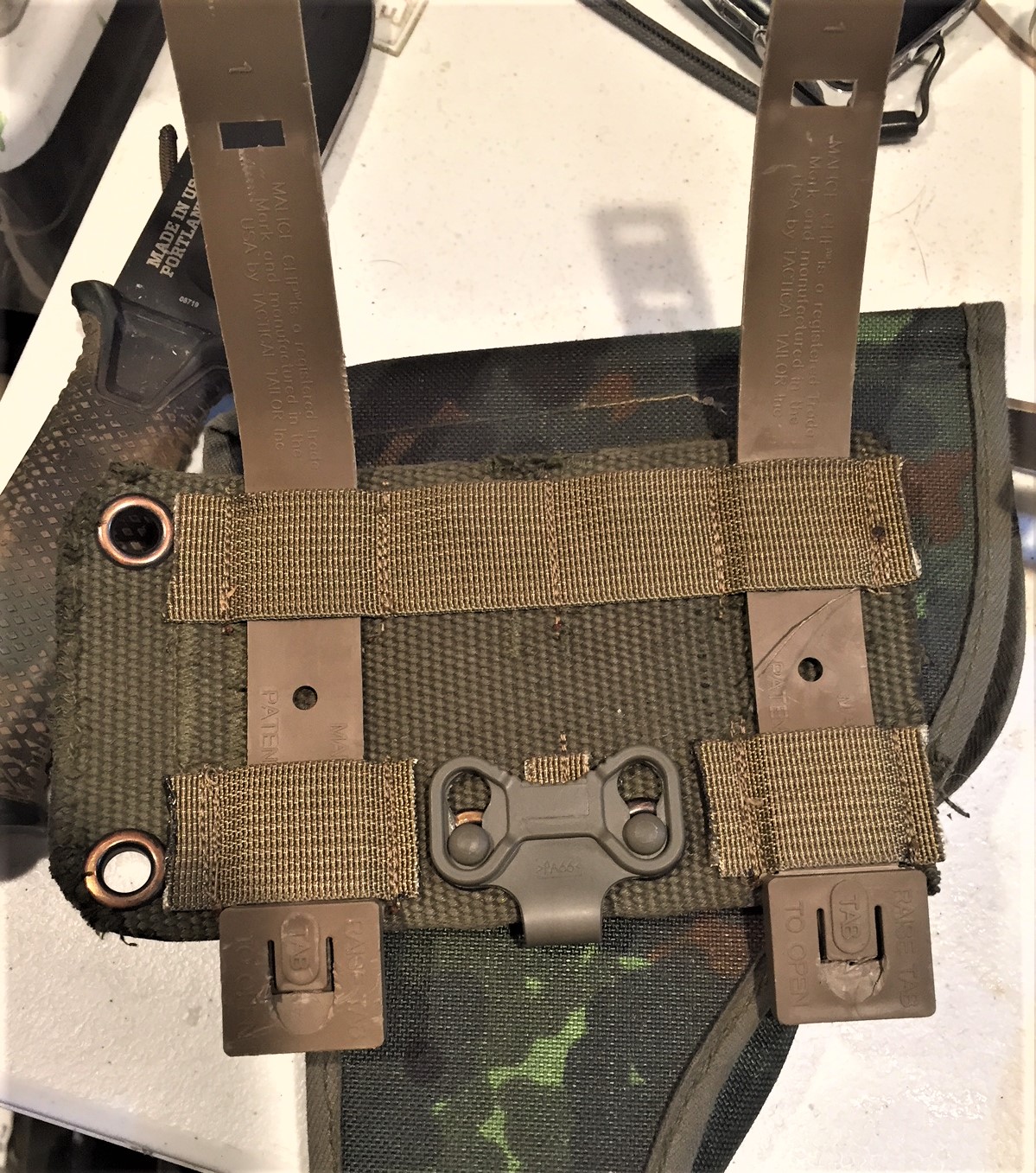 *Running three projects yesterday I got turned around in my planning in my head and sewed on too much webbing. I simply cut it and melted it and applied the holster to its designed station on the belt. Then I simply added the MOLLE slides. I was worried that with no center support I would get a bad sag effect but once applied it was obvious the piece of belt would hold firm for the now. The remaining eye holes were later removed and the edge melted.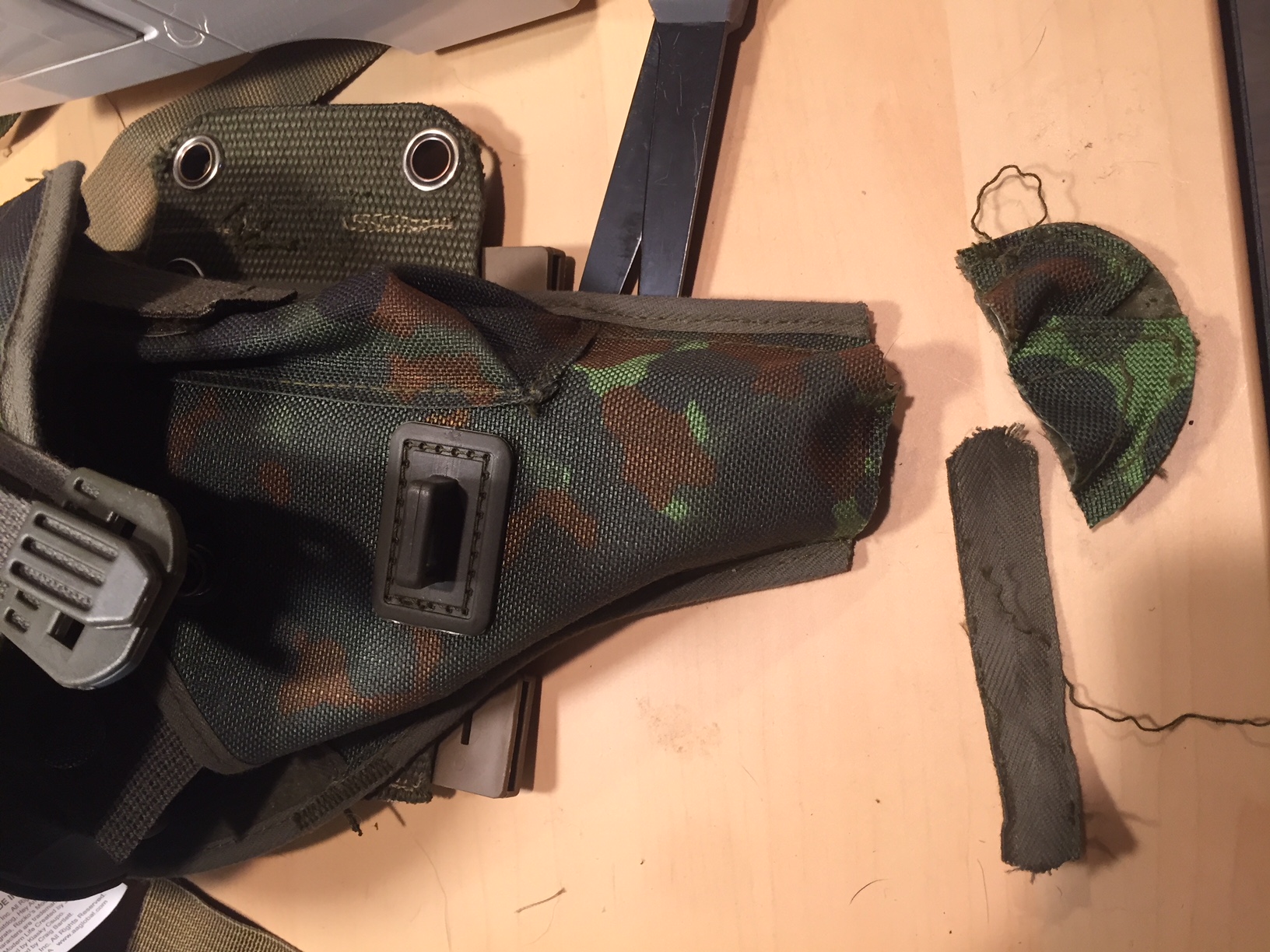 *With the suspension adapted it was time to clip and inch from the barrel housing part of the holster. Scissors sufficed with a bit of effort. The plastic backing was tough but I worked it. I was worried the needle would no penetrate but this beast of a machine i have hardly ever fails to puncture whatever I feed her.. I kept the piece of webbing from the edge to apply after I sewed it to secure it. Esthetics were and will always remain secondary but I do like things to not looking like they were made in a cave by a one eyed cannibal missing 8 fingers..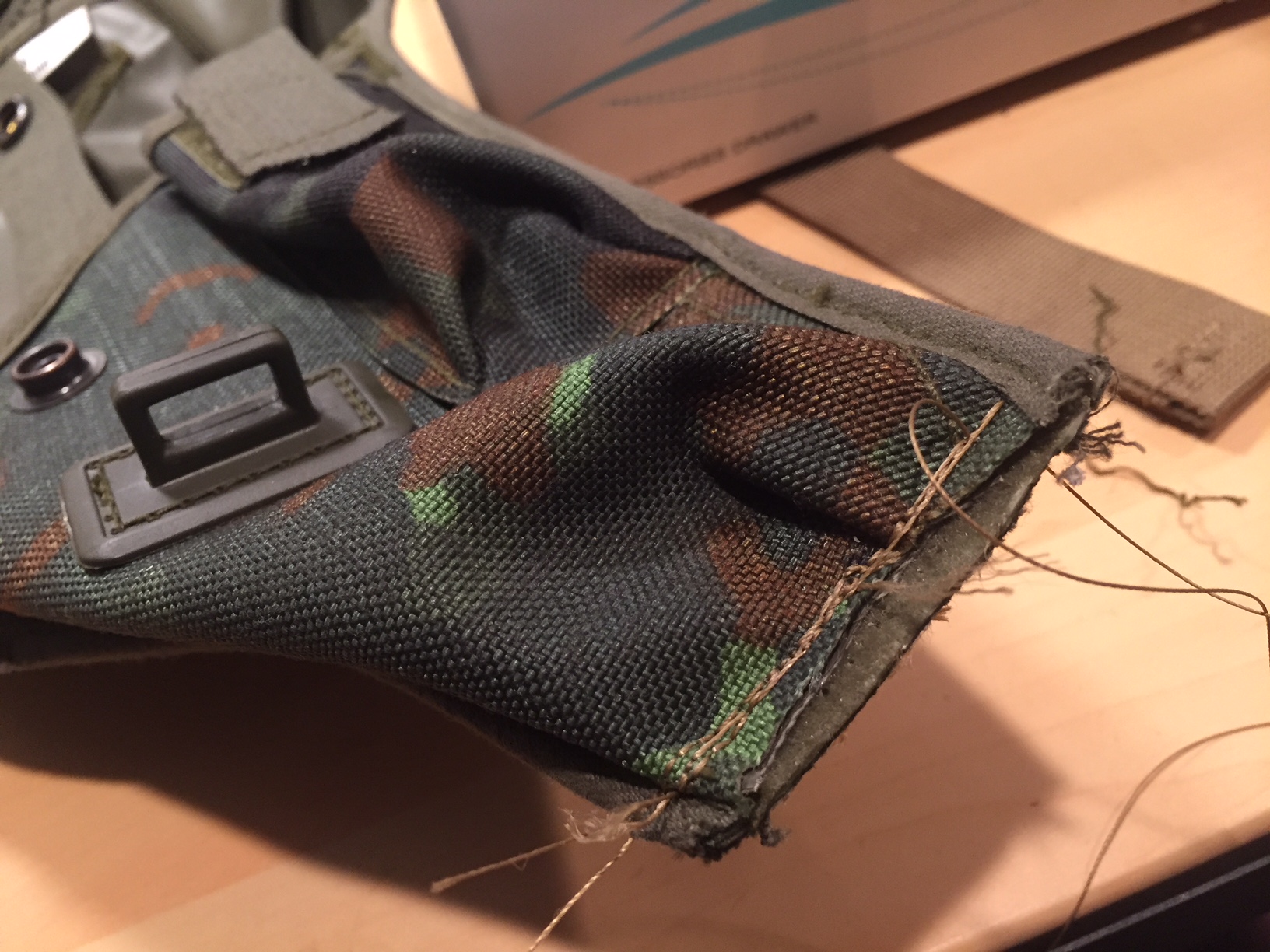 *The Beat has no issues punching through the material but fitting the holster under the hold down leg was another story, but I made it work running several seems on the tip before adding the taped back onto the tip that i saved from the original configuration..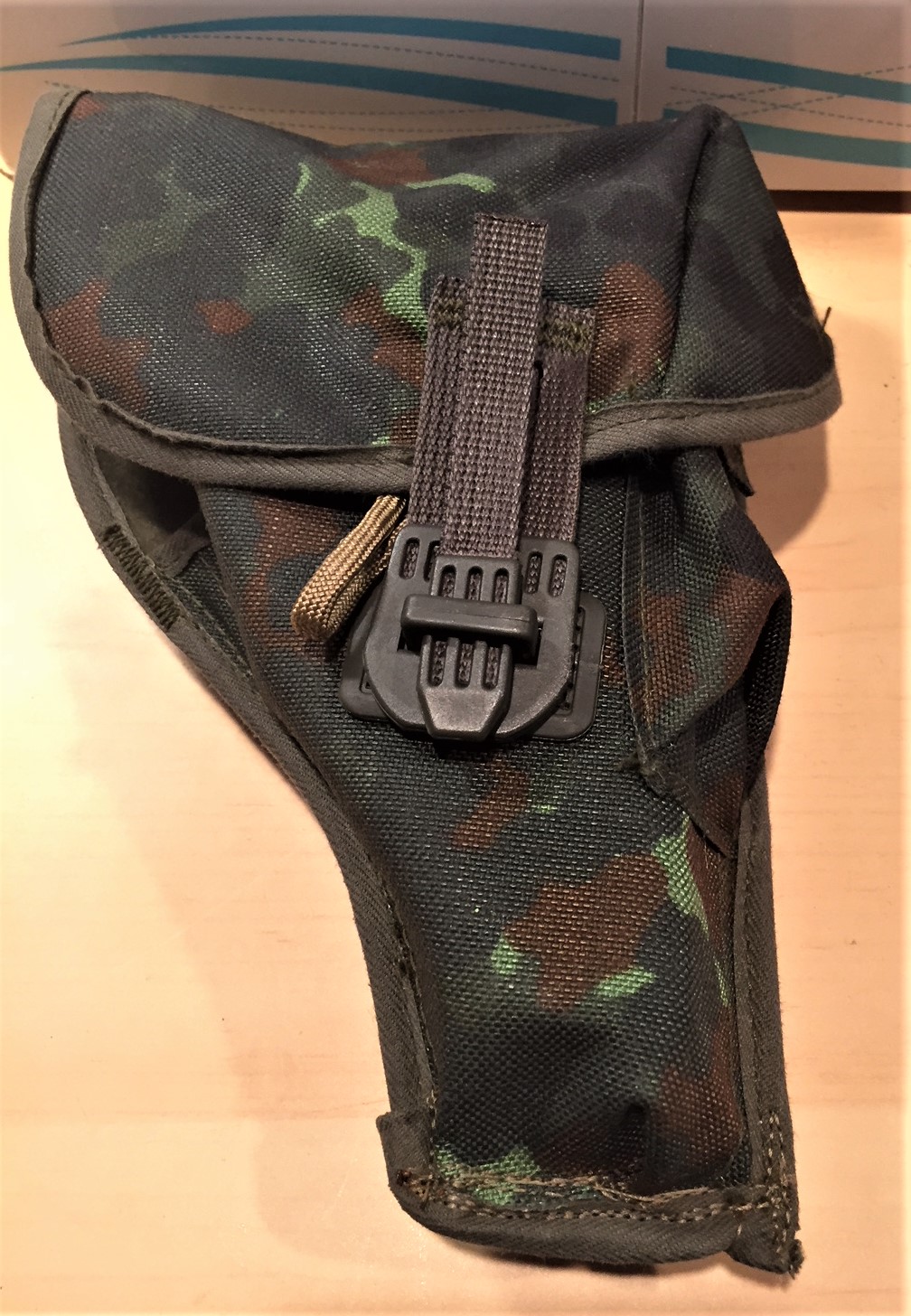 * Sadly getting the entire area of the nose that I wanted to sew under the hold down leg of the machine was a messy task and didn't end as well as I wanted. However its strong and sound and will hold. Again I ran several seems into the tape, thus adding to the over all stregth of the seem end. She punctured it w/o issues and I saved an inch or so of kit from hanging down..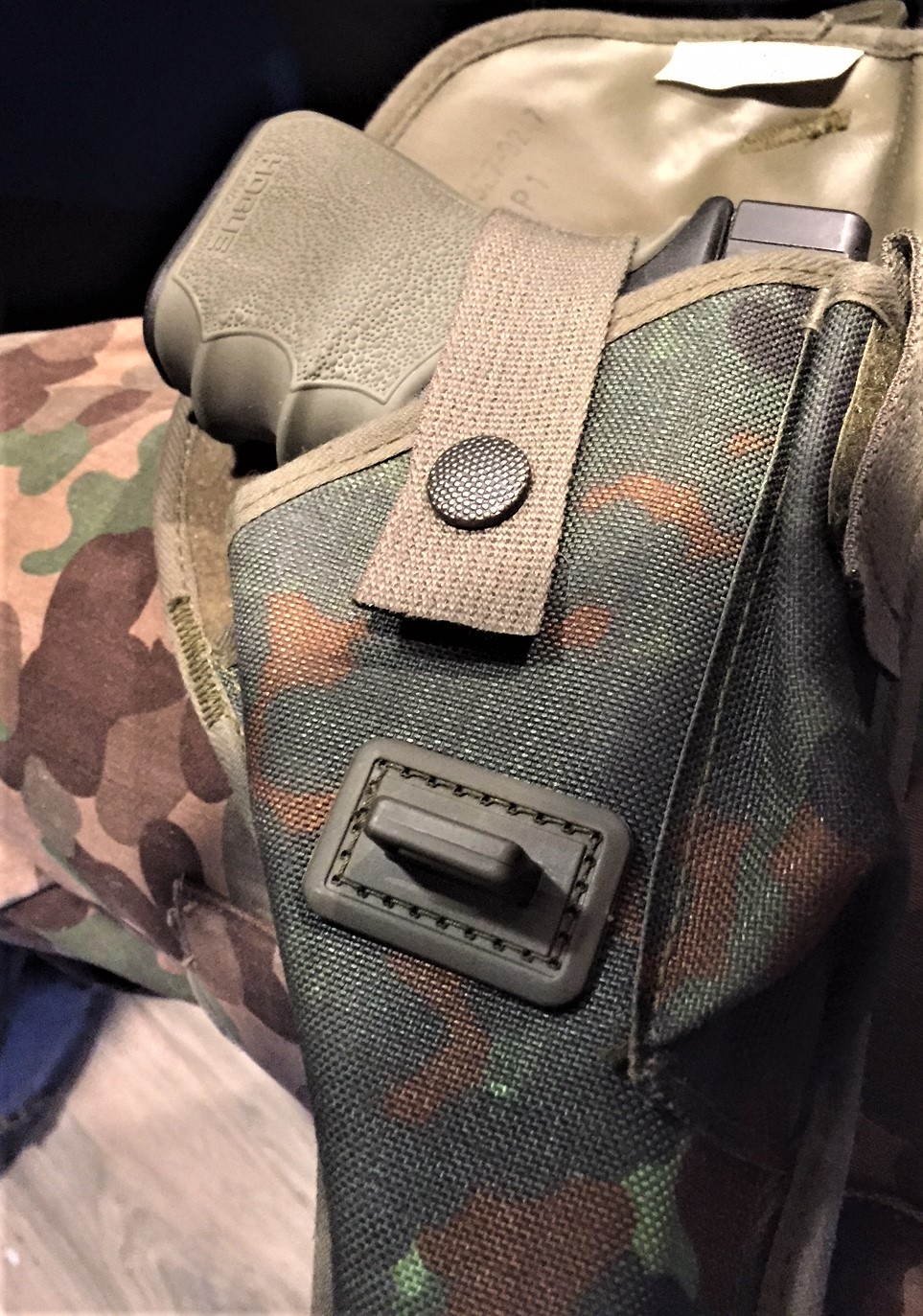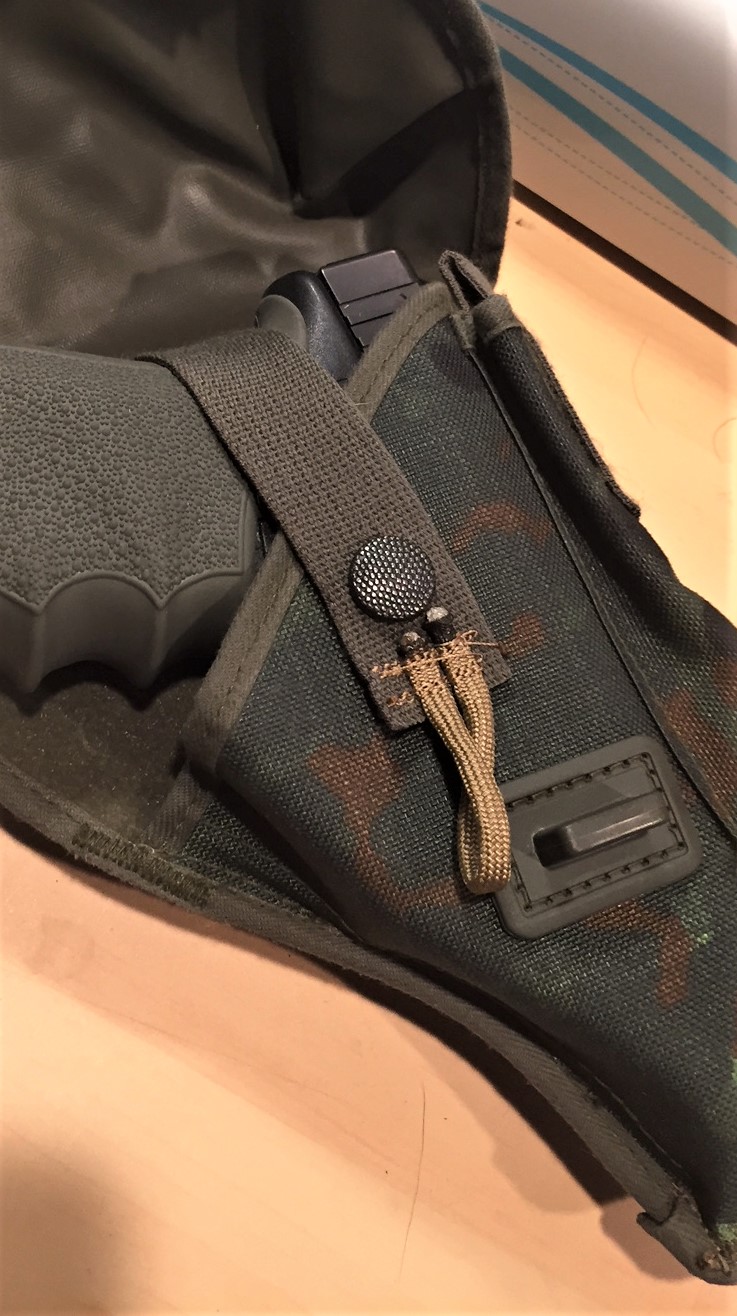 *The final modification was to add a loop to make it easier to grasp and pull open the inter secure strap for the pistol. There was barely anything to grab with my fingers so never-mind trying to grab it with cold or gloved fingers. A simple loop attached sufficed to fix this issue..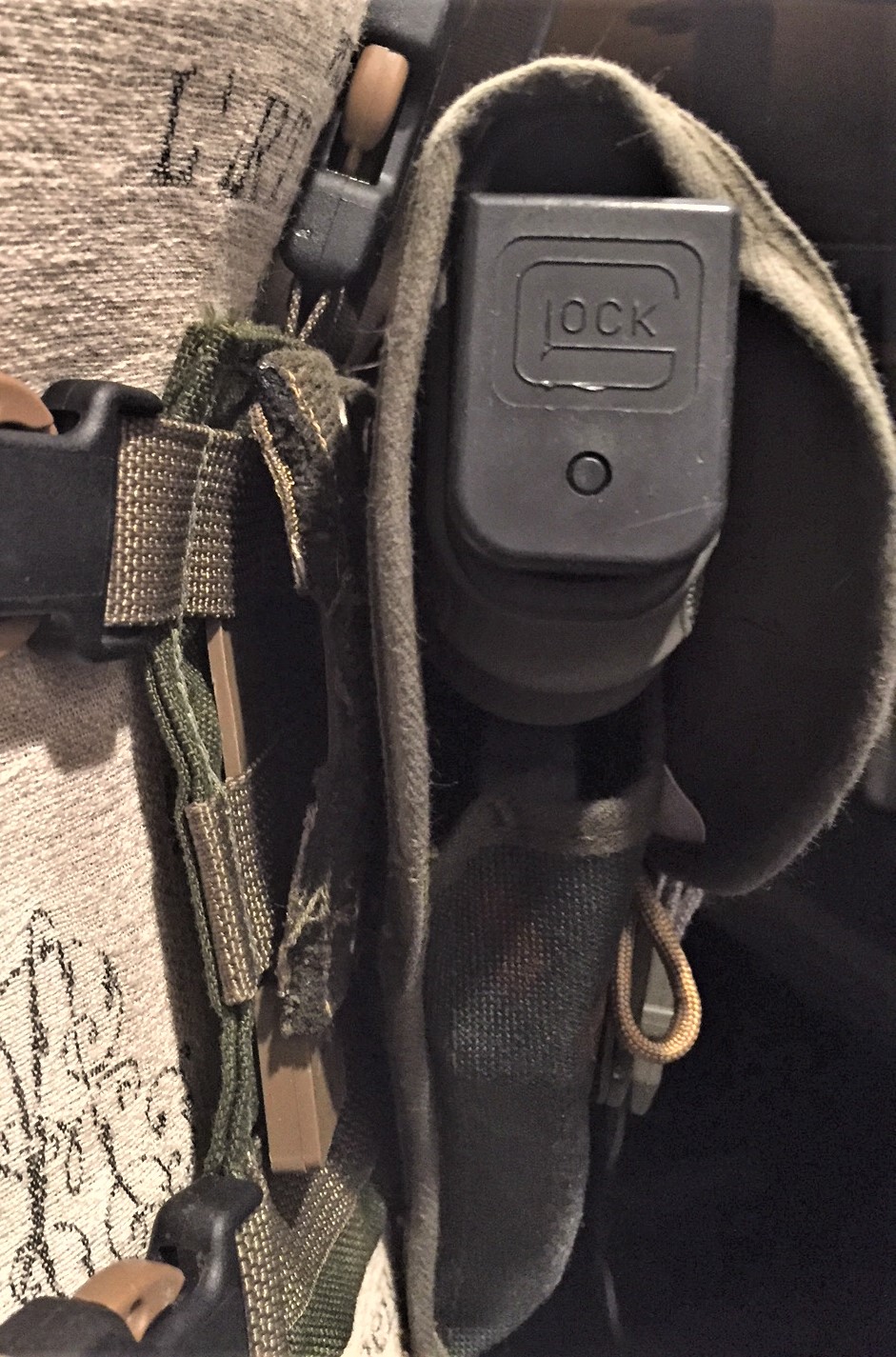 *The end result is very satisfactory. Normally a fish mouth gap like this behind any sort of pouch would drive me mad as a liability or issue waiting to happen but I suspect this will be fine and its not really bothering me at all. Im am not recommending this idea to anyone but merely offering  an idea to start from if they are having the same issues finding a good protective holster that they can drawn a weapon from relatively easily..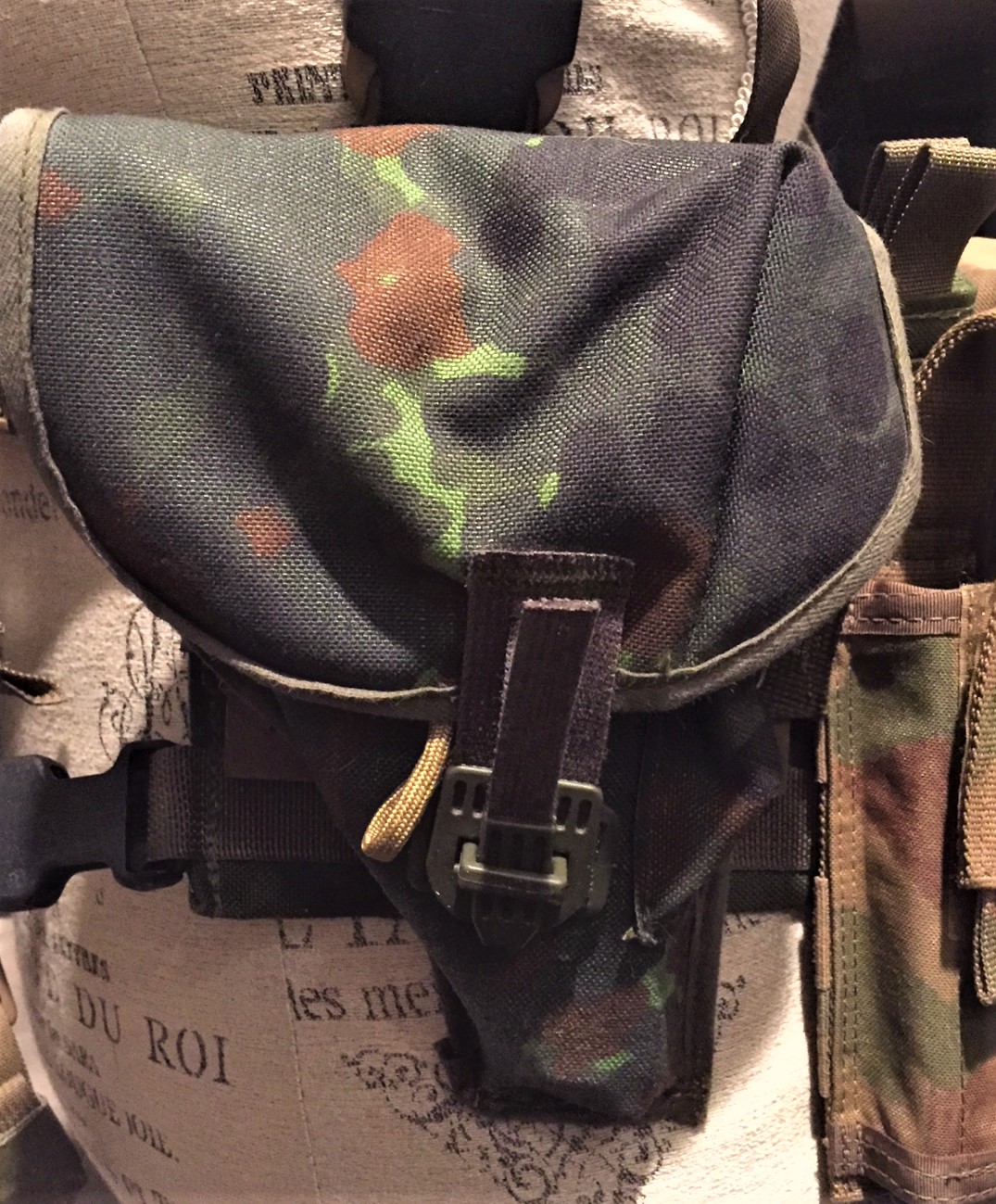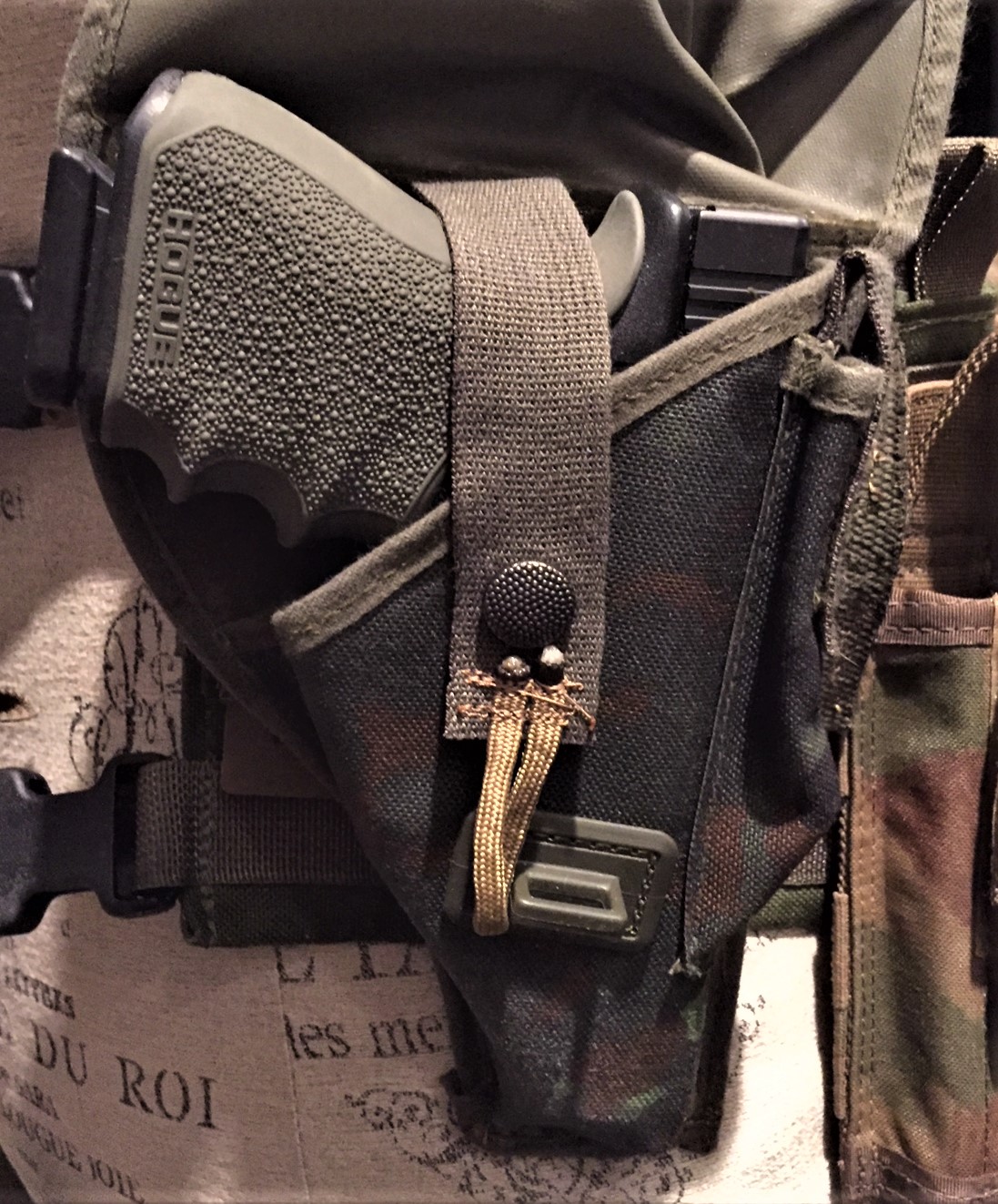 *So its done: I mostly wanted to post this to share with others so to give them a base idea on how they can use these holsters on normal ppl rigs. IMHO the Krauts really dropped the ball on this rig I canabalized. The pouches they have are extremely durable, very robust, and functionally practical but the suspension design is absolutely ridiculous rubish and over/under engineered at the same time. There is simply no way to adjust thier rig on the go and it fits like you're wearing a picket fence..But back to the holsters: They are very very common and very cheap to purchase. They offer excellent protection and access to ones pistol but you must converts them. Stum/Mil-Tec makes an adapter to use on there German pouches on normal web belts but I have never tried them. It runs along the same principle as the idea Ive used here but with ALICE clips. If those clips are made in China I wont be trying them anytime soon, Ill just make my own..
Greetings From Frozen Solid Alaska..
Ivarr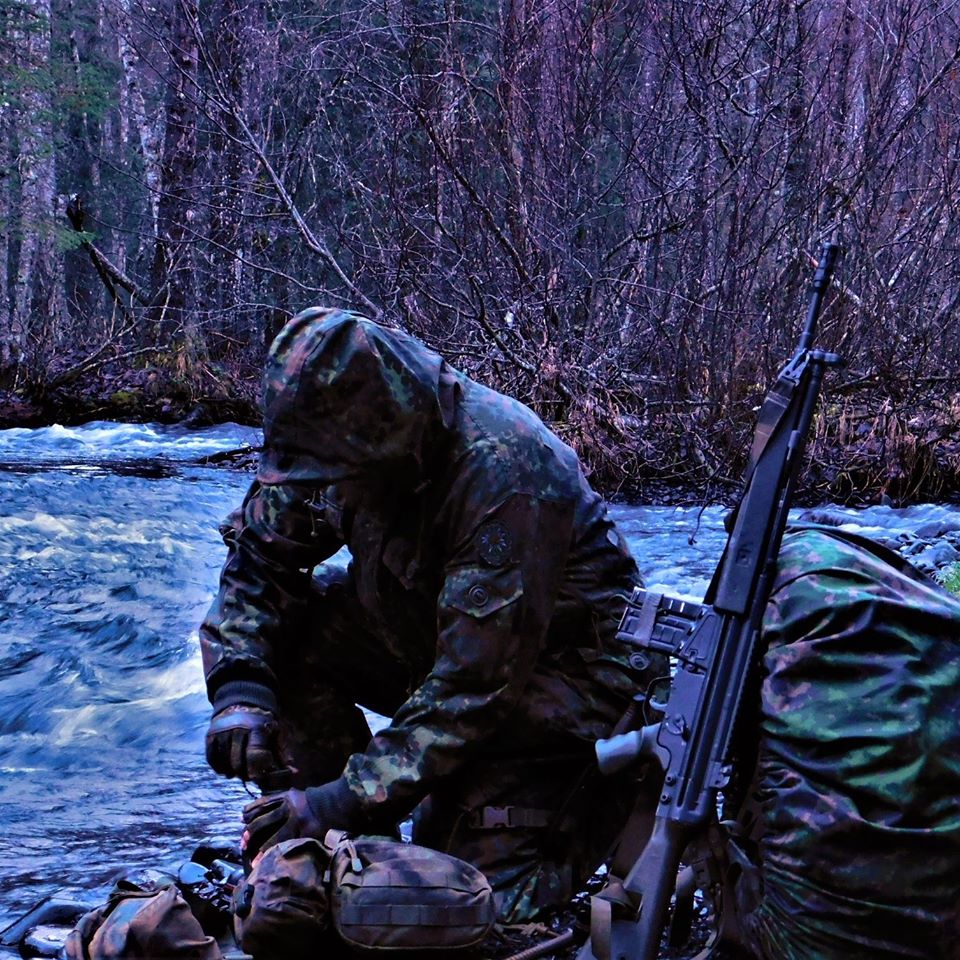 Categories: Kit Posts