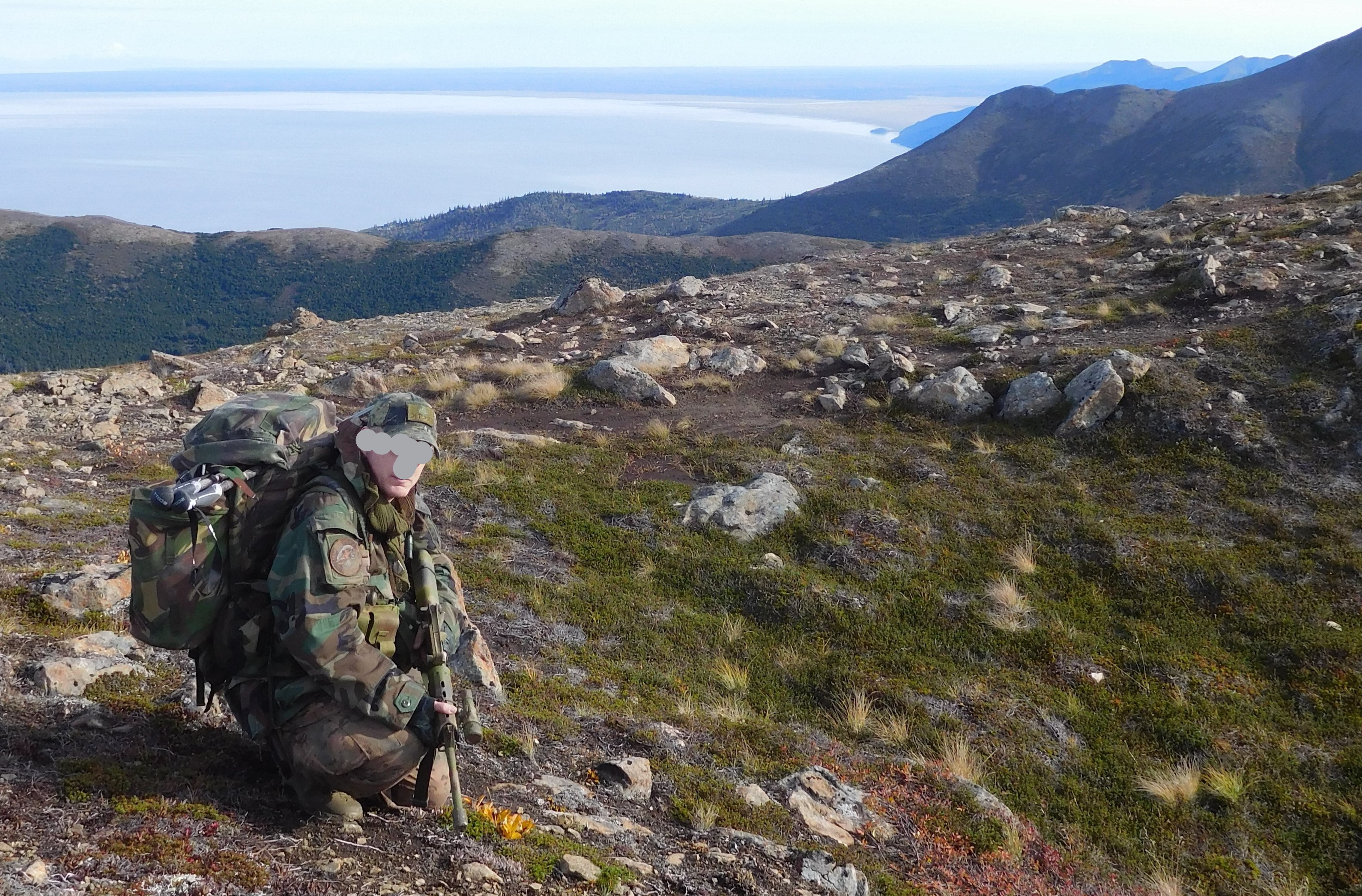 A total rucksack overview is not my intent today. I'm simply passing on some ideas i think will come in useful to others looking to Evade.
As Ive mentioned time and time again an Evader is not a soldier. You have to think outside the metric machine of soldiering to be outside that box.  A properly functioning kit complement that flows with the situations will save the Evader countless issues and getting made by the OPFOR. One piece of kit should always work with the other in a cycle of success that suits the ever changing landscape of the Hammer Dropping. In this article I will discuss avoiding the fuss. The fuss of burdensome liability in the form of audible and visual signatures caused by kit.  Moving is unavoidable, as is a certain amount of audible and visual report from moving. This can be dangerously amplified that much more when you're tired and prone to making mistakes.  The Evader will make mistakes but preparing your kit in such a way as to limit and reduce the impact of such mistakes can pay you back endlessly. These preparations should never be an excuse for not observing do diligence and properly executed creep mode/stealth mind-set and attitude. Such preps are merely an addition to the tools and skills that the Evader should take with them the day the Hammer Drops. Nor should such preps and mind-sets be viewed as a way out in terms of neglecting to cultivate good habits with your kits organization and maintenance. All if for naught without properly cultivated habits that can easily be severely impacted by fatigue, stress, hunger and the fear/anxiety a Hammer Dropping collapse would obviously bring to the Evader.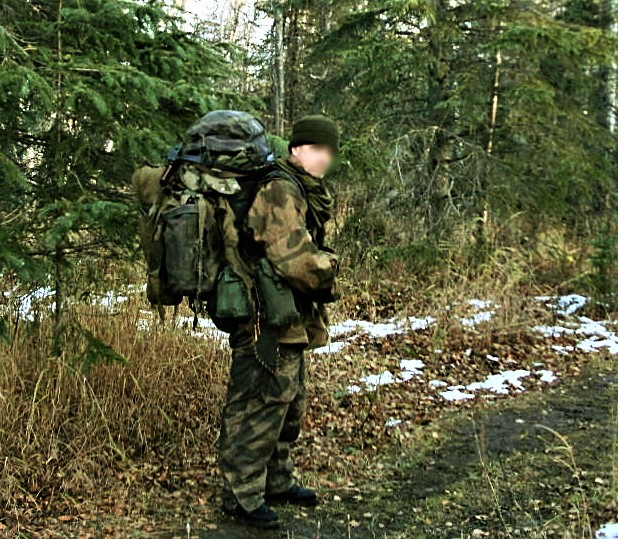 In this article I hope to pass along some quick and simple ideas to help. I use, and am a loyal user of the British PLCE "Bergen" Rucksack. This is probably the best rucksack I have ever used and it continues to prove that its a loyal custodian for all my cargo needs for training in the now and for when the Hammer finally drops. It consists of a very simple 3 cell system. One large main cell and two smaller side cells. The two side cells are 20 Liters each while the main cell sports a 90 Liter capacity. This is the "Long Back" version that I HIGHLY recommend over the short back version. Its also has a zipper pocket above and under its lid that seem to be very convenient and well though out. Its build for simplicity and function. You wont find Gucci pocket organizers and pocket pussy pouches like on commercial designs and as found on many military packs these days. You will not find a rats nest of MOLLE webbing and a cluster fuk of unorganized and unruly adjustment straps. Its really just a very strait forward pack that delivers support and service to the Evader.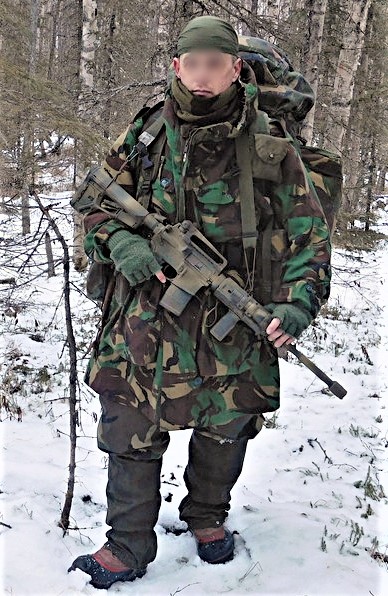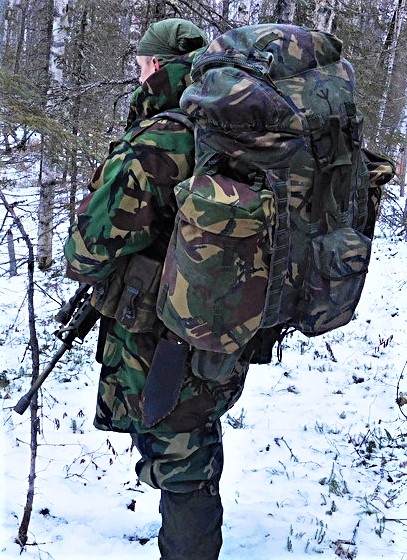 Whats more about these rucksack is that they are designed to ride high. This means they are ideal if you are wearing web-gear/LBE of a traditional configuration..They are designed to use with the British PPLCE LBE system but will act the same with most others, just to a point though. Thet seem to require a firm and robust type pouch on the LBE/PLCE webbing to rid on. They absolutely can be used w/o such support and go good with chest rigs or vests type LBE units.
Moving on...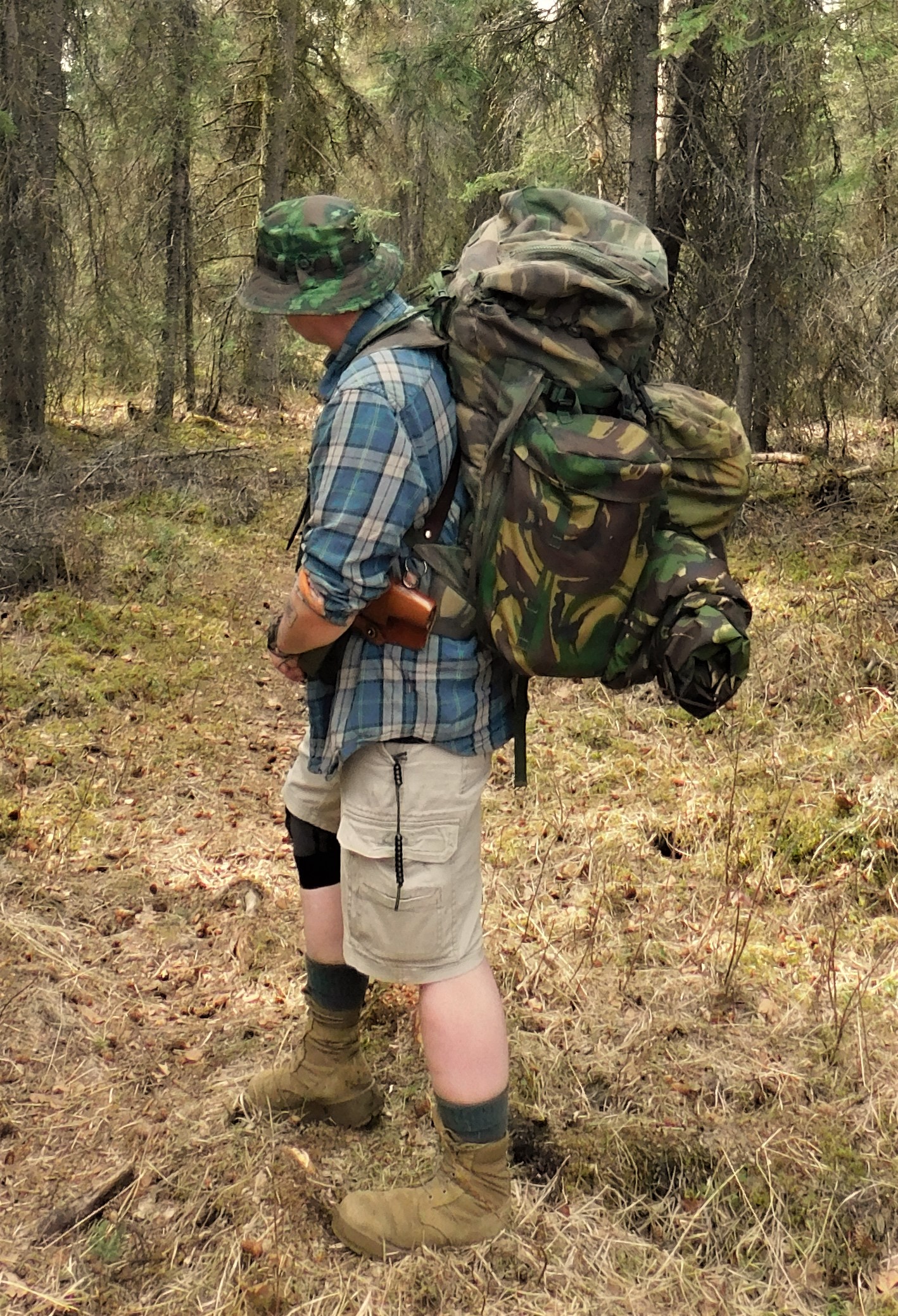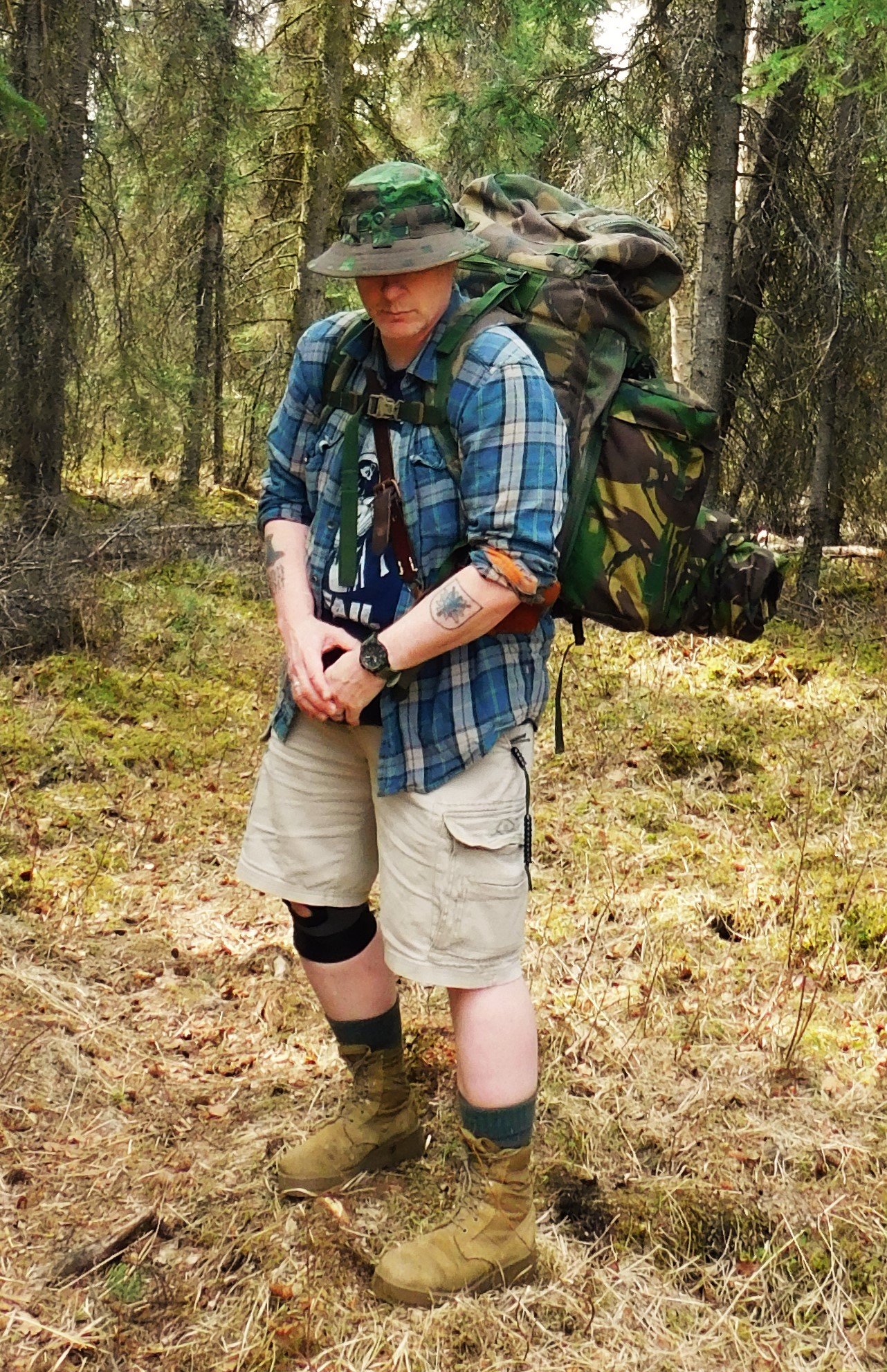 So to start the green season i wanted to address a few issues I had with this ruck that caused me to try to stray away a few times over the years. Regardless of my misgiving I always returned becuase it truely has always been the best for me, but the issues were still there. I realized I was looking at the problem from a contemporary perspective and through a scope that was the given norm. And it was wrong. And again doing what the "heard" was doing has proven to me once again that it will NOT to fit into the Evader perspective and requirements. The pack wasn't the issue, my perspective and subsequent execution of the task was the problem. I was applying my E&E perspective but not going far enough with the pack and what it could offer and being blinded by my own perspective and past experiences. The answer was there I just didn't see it. I didn't need a new rucksack, I needed to use it in a different way!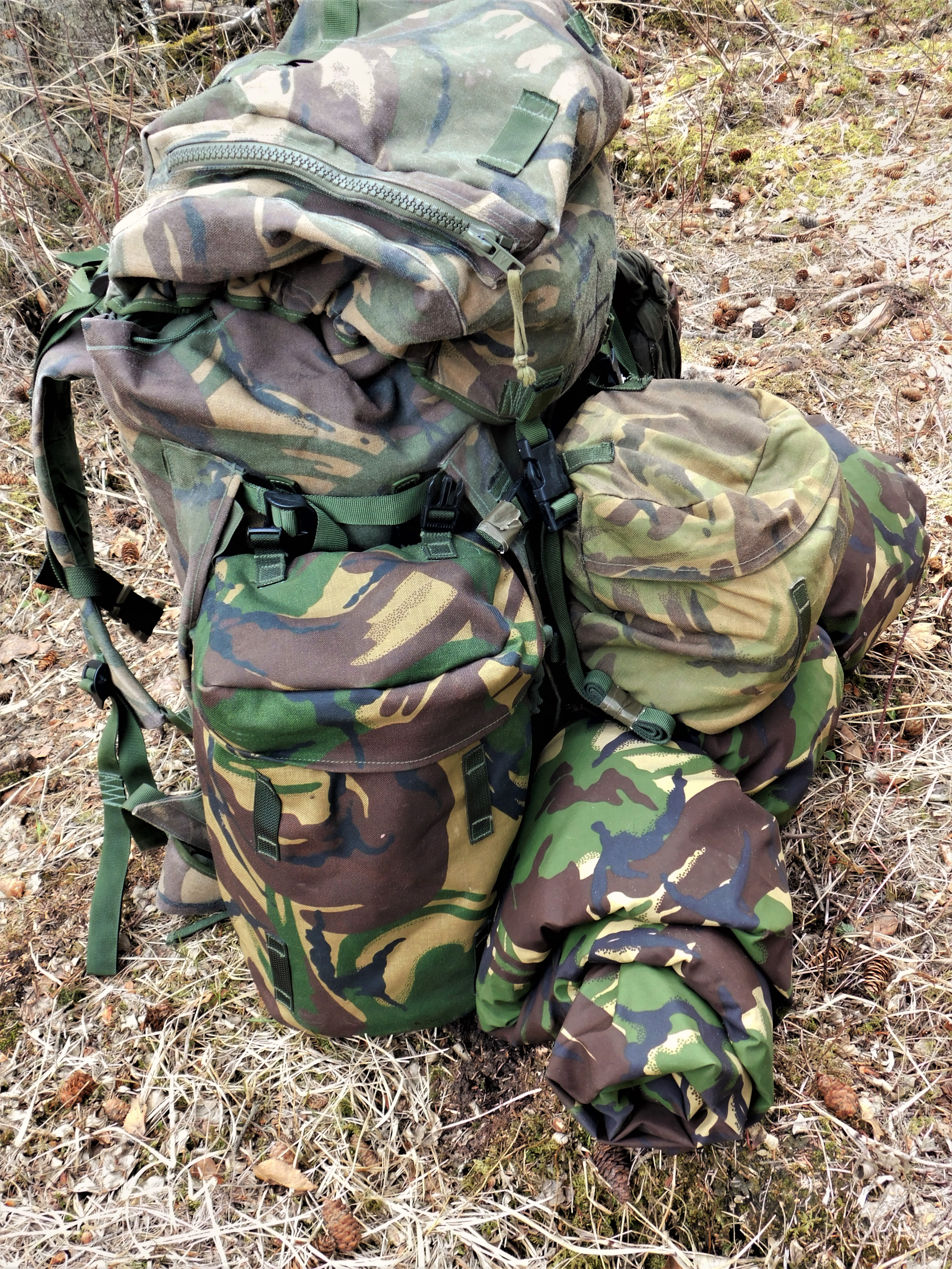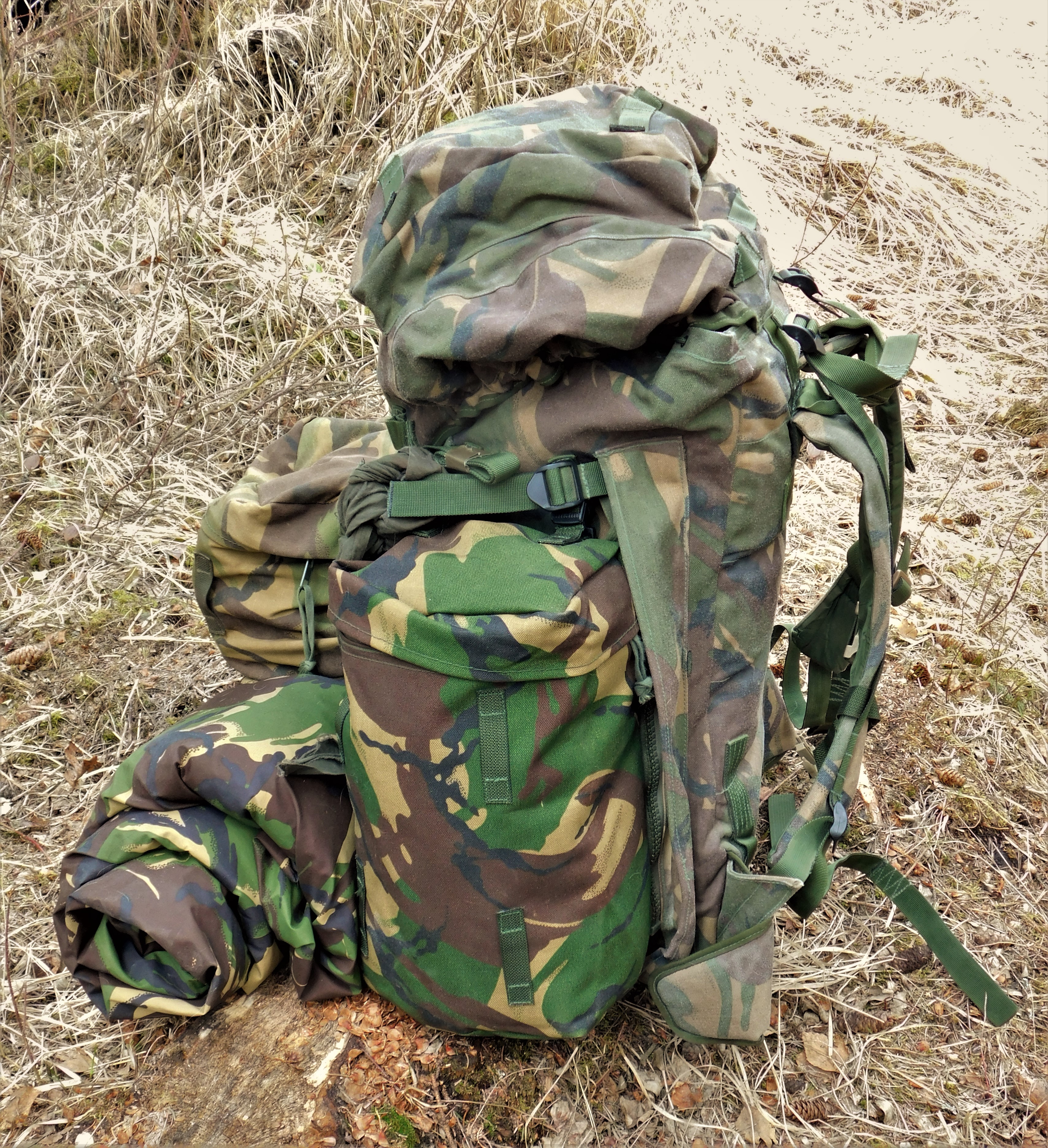 One of my biggest issues was the one main cell (and the smaller ones to a lesser extent) were a SUPER PAIN IN THE DICK to get things in and out of, especially in the cold. I hated it. Fuking hated it. With one large cell I would load thing in and hope later I wouldn't need to gut the ruck to get to them, but it was never so. It felt like it was a cycle of madness I resented the shit out of. Trying to remain at the ready with kit and remain organized was taking too much time and effort because I was simply looking at this from what I thought I knew- The conventional thinking of how to load a ruck... That was my main peeve with the main cell. To a lesser extent I had the same issues with the side pouches as well. Though more so with the ration and cooking kit side pouch rather then the shelter and construction side. The construction side was what it was and was usually used once and that was that. But the ration side was used a few times a day and between the rations and cook kit there was never enough room go go past 2-4 days depending on season and how hungry I became. Its was a constant unloading of the pouch to get the task done. Add in fatigue and/or bad weather and it pissed me off.
#1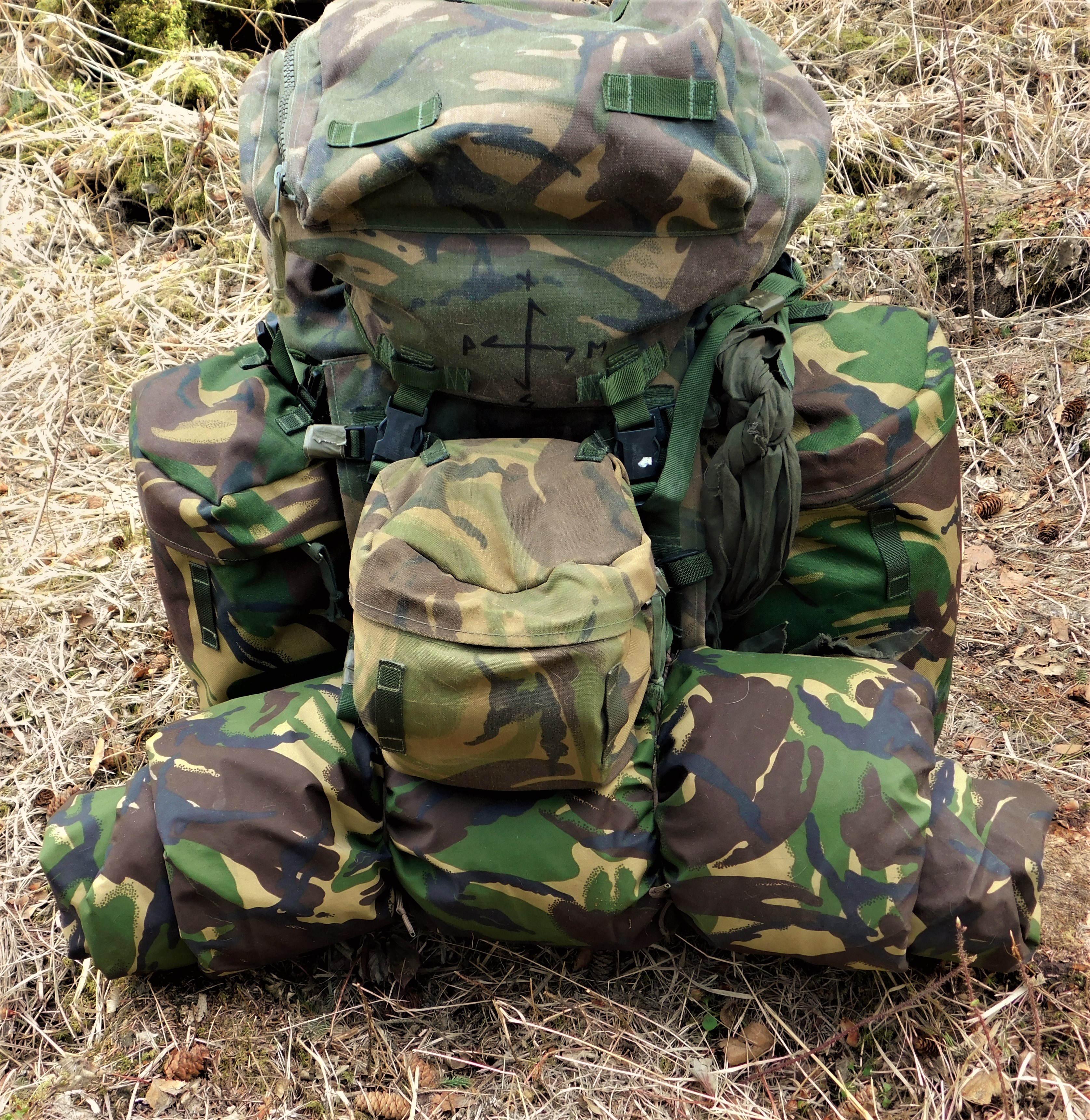 The first thing I did was take out the sleep sack. Strait away this freed up nearly half the room in the main cell. I then thought about the winter. I usually use a sled in the winter and stow the Arctic sleep-sack in that separated from my ruck .. So moving that aspect of this task aside I went to a green season sleep requirement. A lightweight system on the outside was the answer and a very simple one. I simply took a British DPM bivvy bag and shoved a poncho liner inside, rolled it up and lashed it on using 550 cord. Sso it could still stay in the winter as a back up because of the Arctic sleep-sack in the sled. With the Bivvy sleep sack on the outside this will offer me convenience and expediency. I have a place to sleep that is simply two lashing cords away and I don't have to gut my rucksack to get to it. Its smooth,less visually and audibly reporting and whats more is that the rest of my ruck is still intact so If i have to flee and leave the bivvy behind i stand a better chance of getting away with the remainder of my kit... The bivvy offers a respectable amount of protection from the elements in the event slinging up a shelter isn't safe. The Evader must know the difference between a hasty RON and a relatively secured RON when it comes to selecting a spot to sack out for the night or a few days.....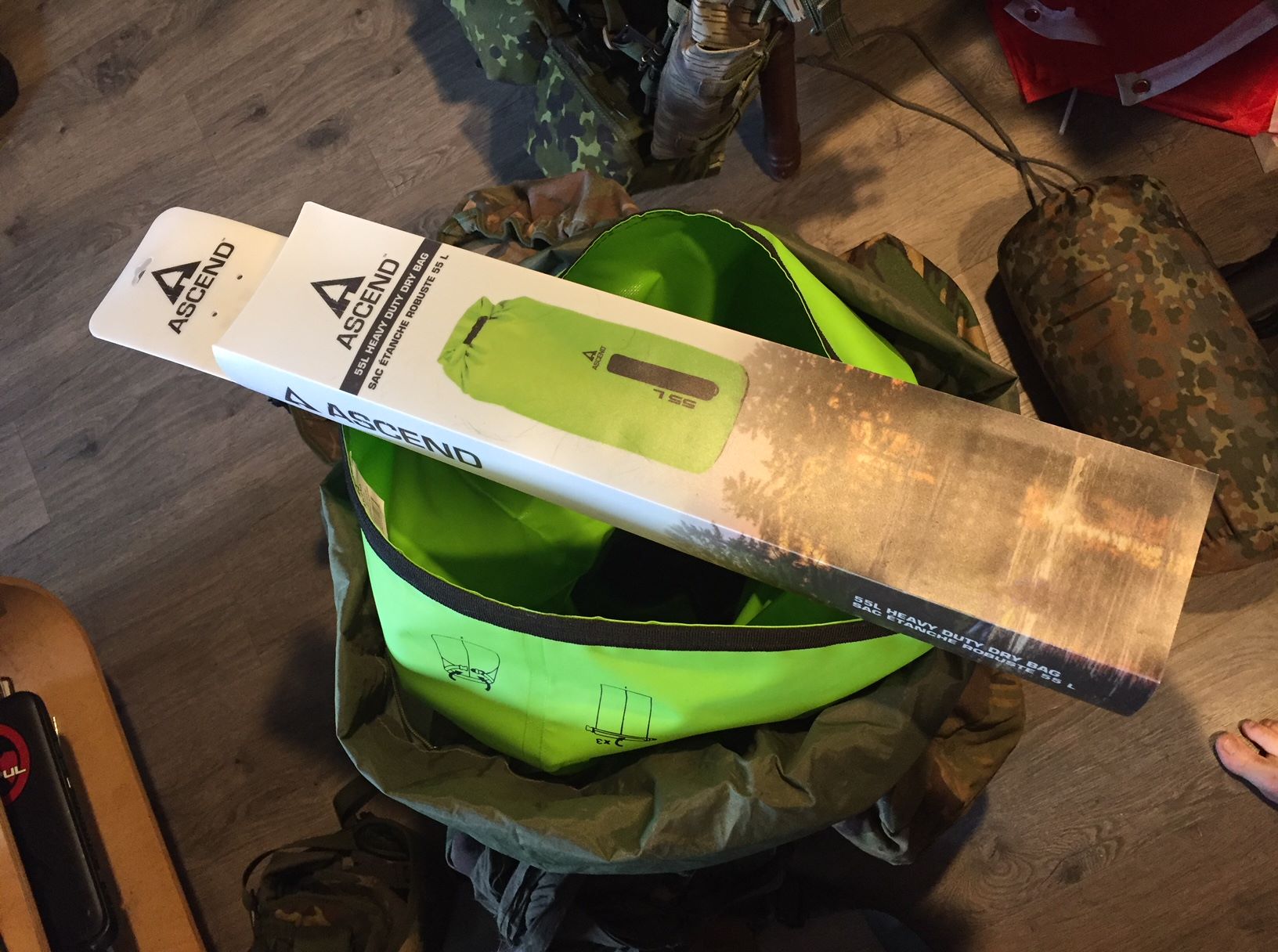 I also added a professional grade water-tight liner to the main cell. It cost a nut and a toe so itbetter keep my kit dry inside..

#2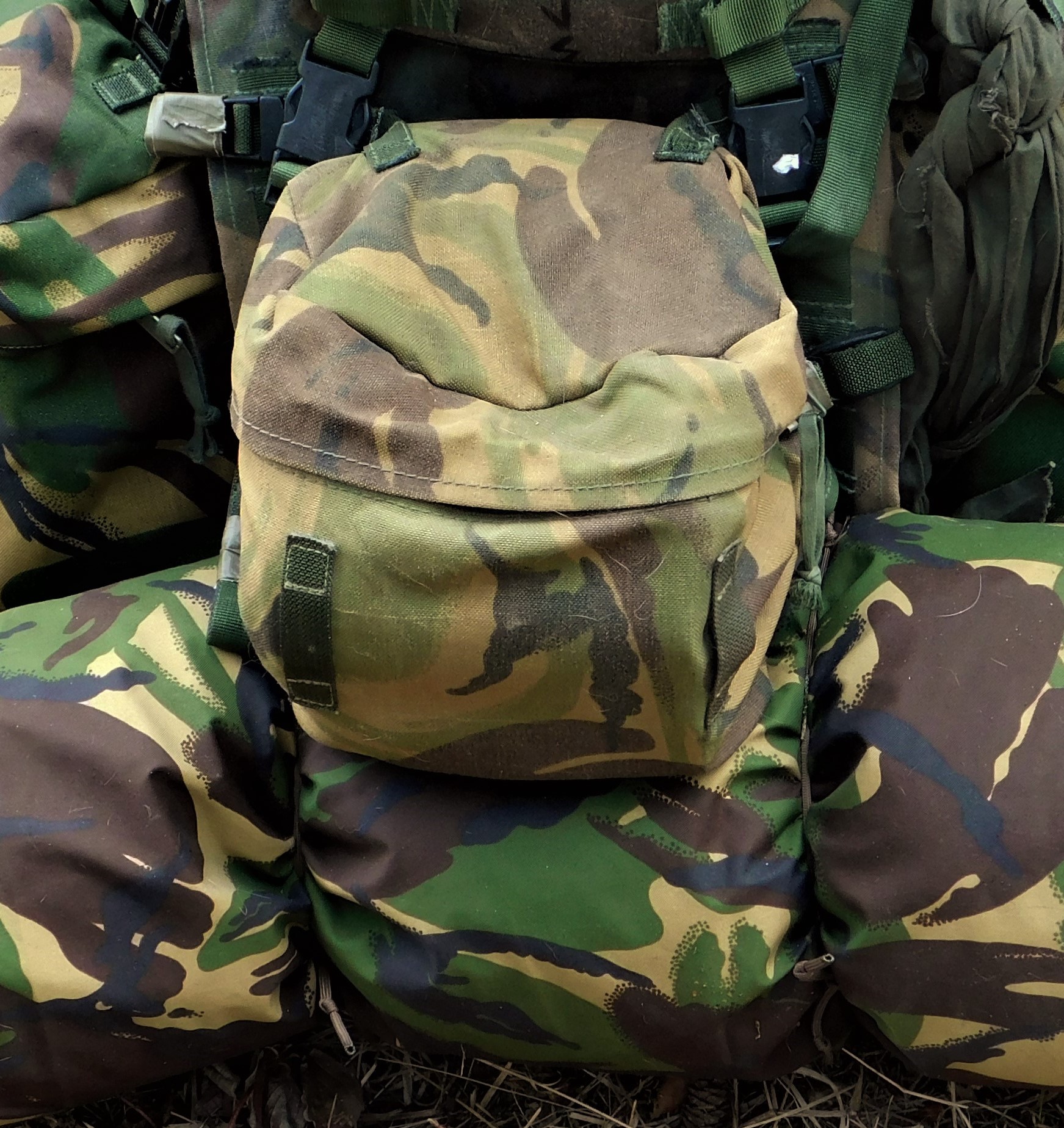 The second change I did was to move all the cooking kit outside the the ration pouch to its own spot in a new pouch. This freed up loads of room by half ! It always surprises me how fast room is used up in a rucksack. And again this freed up room provides smooth expediency and access to kit aiding in organization and maintenance. I have a German Mess Tin with cooking stove and utensils, plus a cup and wash rags inside this pouch. The pouch is made from a separate side pouch from another PLCE Rucksack, cut and sewn to purpose. Its attached by simple fastetx snap clips and is 100% removable. When I took out the cooking kit I was able to double my ration haul. From a slim week to a full belly week. Now I can just open the side pouch and take out what I need and not have to dig and unload things. If I organize meals i can simply start at the top and never have to worry about digging in the pouch. There was no way to do this before- The cooking kit would only sit firm and stable at the bottom of the side pouch. It had to be stored at the bottom also because sitting the rucksack on the ground often damaged cans and packaged after prolonged hauls- This is still a worry but the benefits outweigh the risk. With the new liner in the raition pouch it offers a good element of cushion like protection because its thick and oversized. This water tight liner also provides protection so I don't have to worry about perishables being ruined by the elements.

Notes....

With room gained in the main cell I can now store 2 full sized Austria Zeltbahn shelters, and my Survival Smock inside it. Storing the smock there, and at the top of the mouth, is important. The weather here is now very hot and if its located at the mouth this makes it easy to grab and ditch the rest of the ruck should the need arise and to also retrieve it for use around RON camp. The spare clothing complement has stayed the same and will remain so. I see no point in changing it at the moment. The construction side has also stayed the same with its compliment. I will in time, as my PT progresses to start this season, be examining this too for changes and modifications to its compliment of tools and materials. I have also decided to use the small mess tin pouch that is located under the bivvy bag and that is standard option of this rucksack as my weapons cleaning pouch. As this unfolds I will get into it more. I thought all of this this would be a good topic to share..
Simple mindfulness serves me well. I'm human and I'm not perfect. Some things come to me fast-others not so much. There is still much to do- it doesn't end. I'm sure there is more I haven't discovered that I could change for the better, but I'm looking forward to it. Its an evolution. Smooth is fast and smooth is productive. The less the burden, the better the situations start and end for the Evader. The less noise and fuss the Evader produces when deploying his kitthe better off the Evader will be at avoiding OPFOR and becoming dead or skull raped by

Old Ruck Video Link:
https://www.youtube.com/watch?v=3Er_-Shg8n0
Remember .. "DONT FEAR THE RUCK"
Ivarr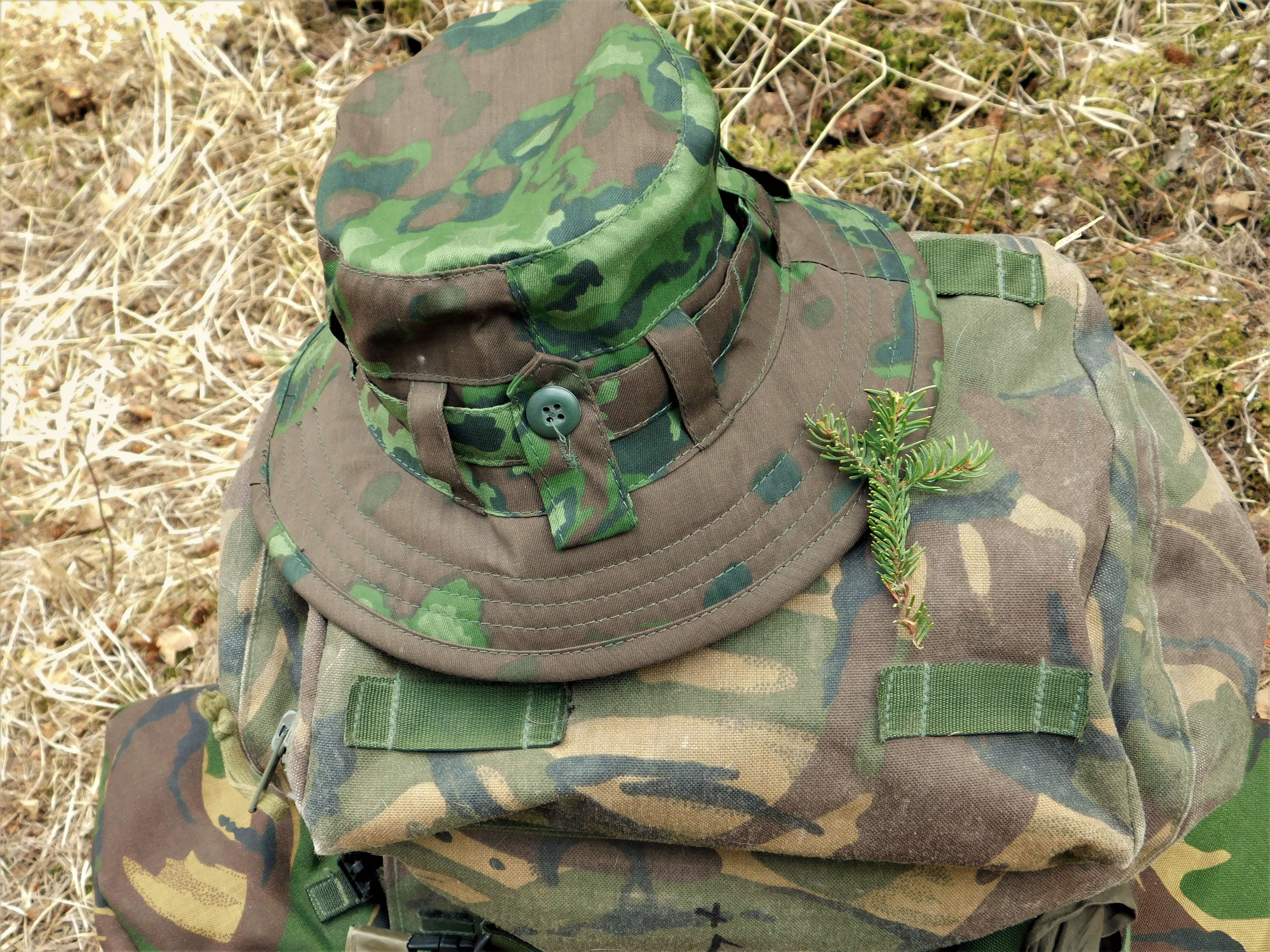 Categories: Kit Posts, Drill Posts, Shit I feel like talking about Post