I wanted to post this real fast to pass on the idea. Ive used it quite a few times w/o issues. Its proved very ergonomical and functions without burden or liability. I think owners of this knife will find the idea useful and easy to employ..The Gerber Strong-Arm is a very good knife thus far. However the belt frog it came with is an utter POS-disappointment when used on a belt rig. There is NO MOLLE on my current Wilderness Evader Rig so I was going to have to improvise if I wanted it to work how I needed it to. It had to be stable and firm for the drawing and replacing of the blade, and it had to be readily accessible as well..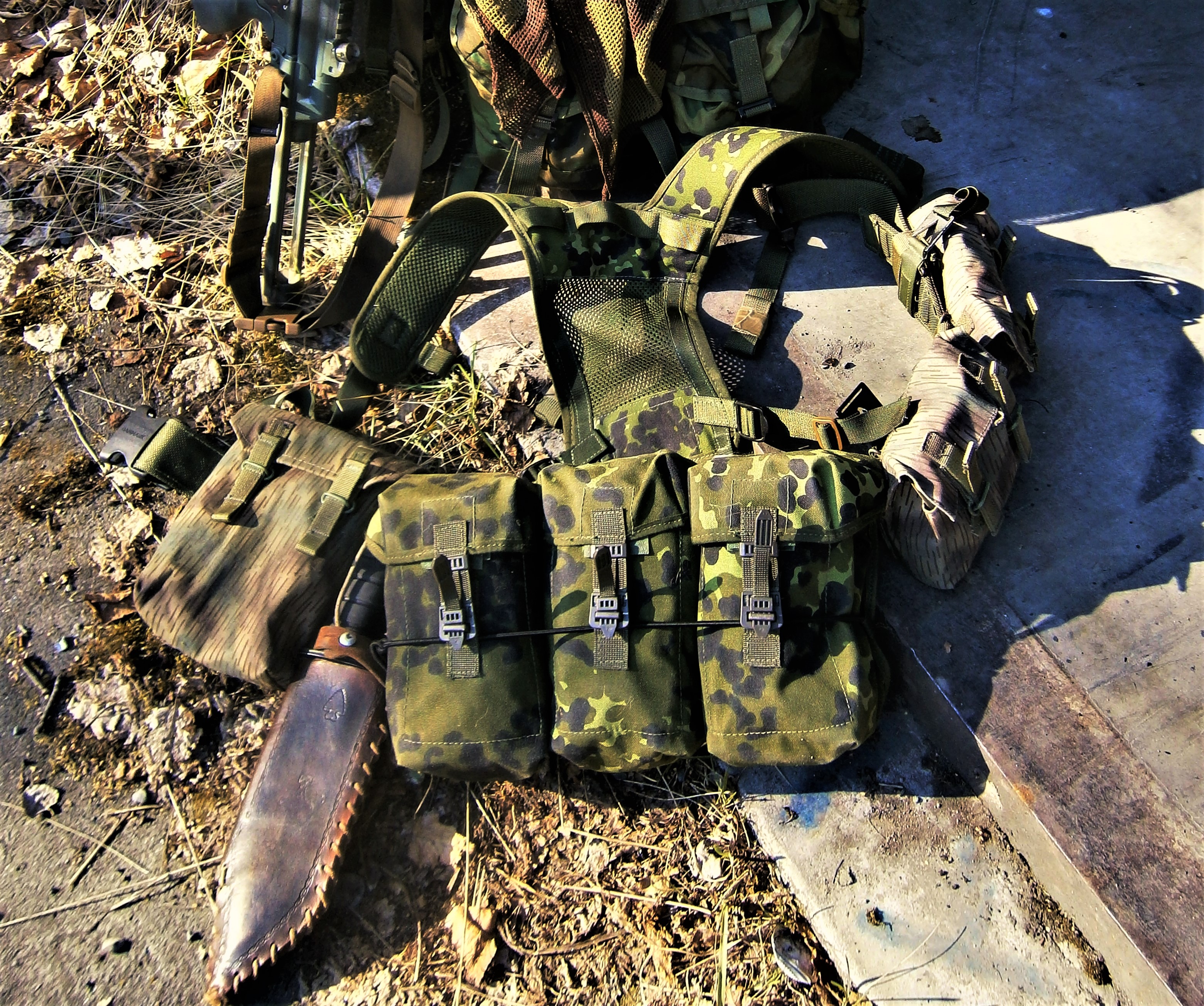 AS FOLLOWS...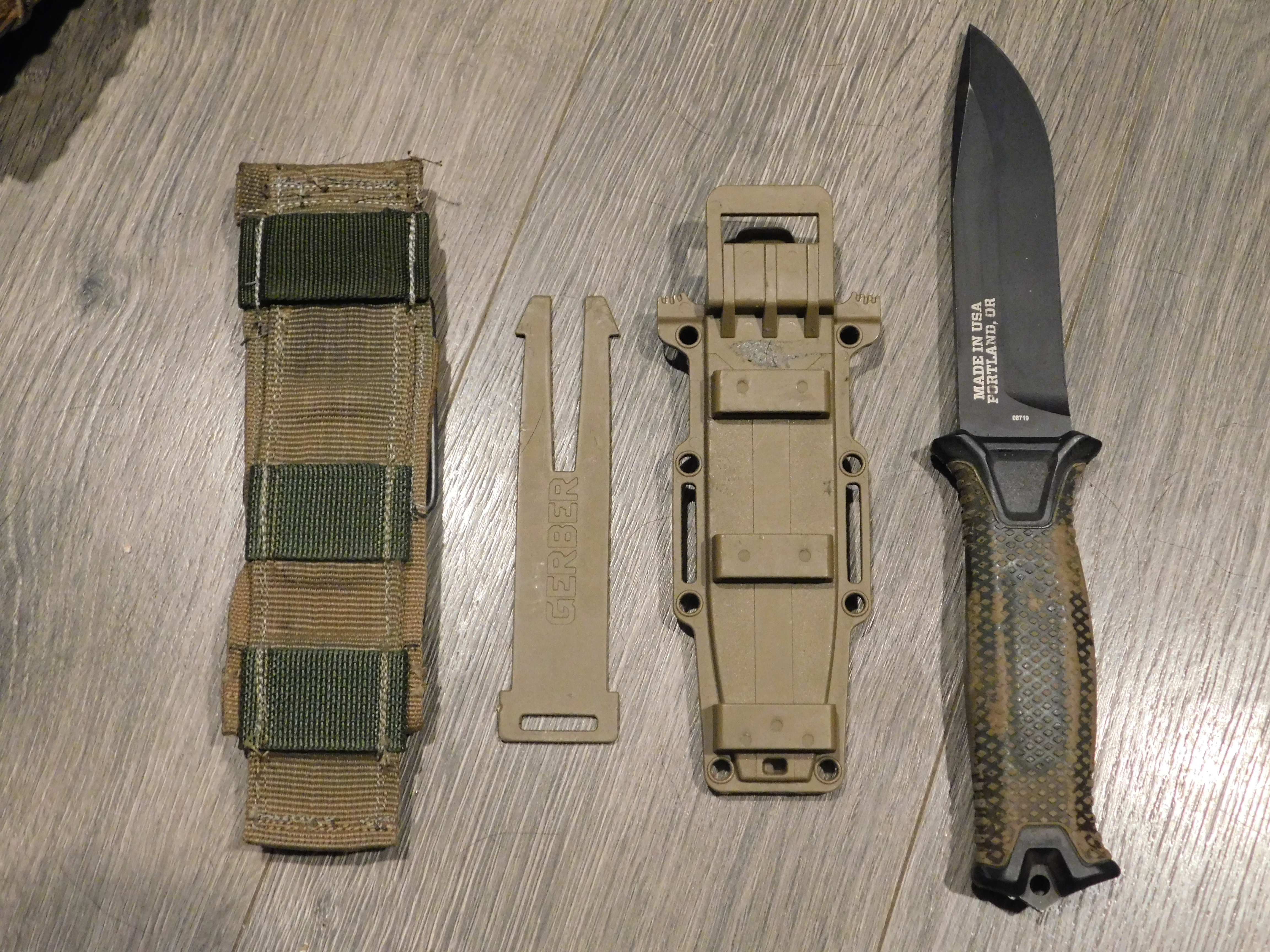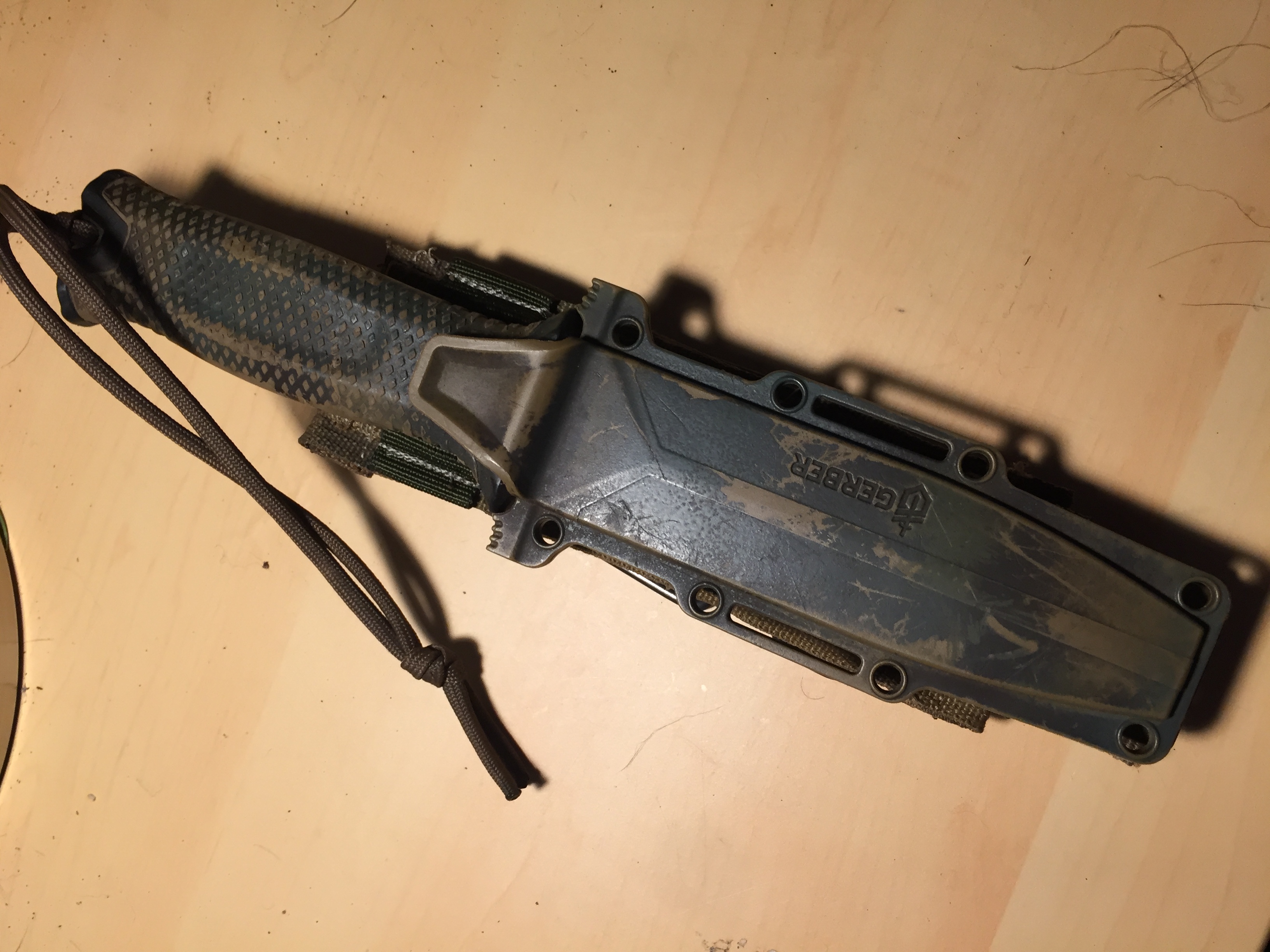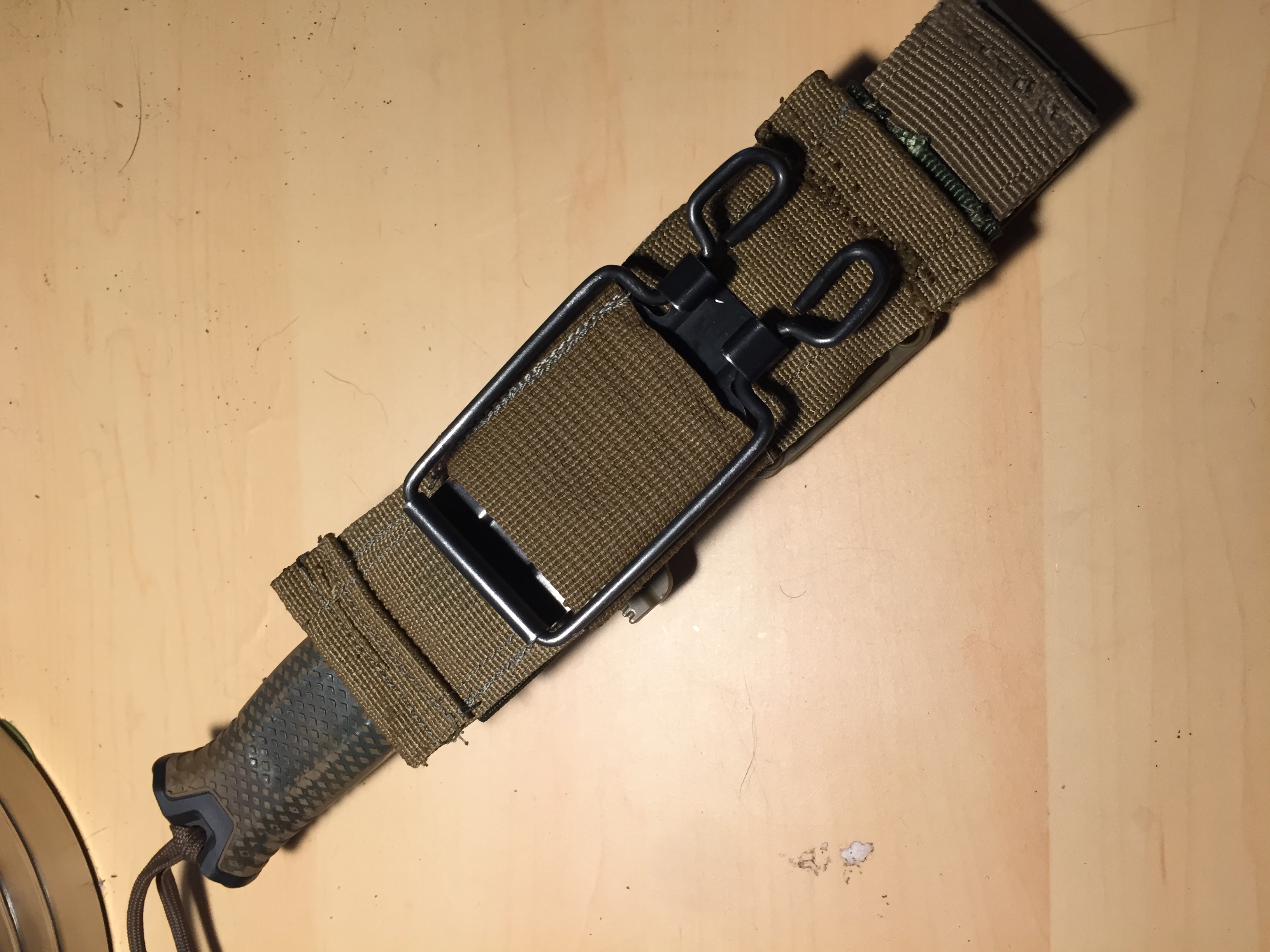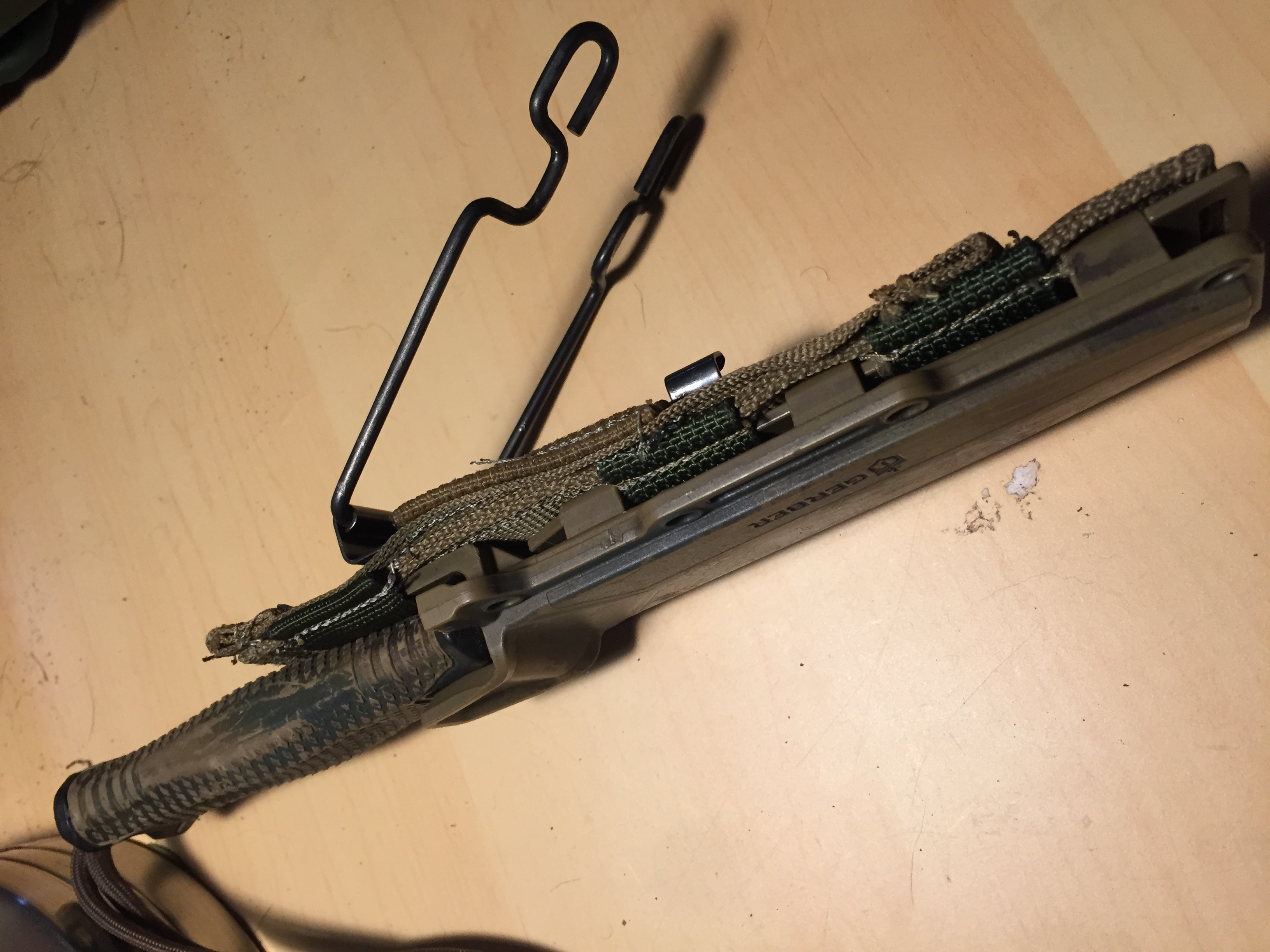 ...The design is quite simple- I simply made a MOLLE panel frog equal to the dimension required by the sheath to attach the sheath to the frog, and thus ultimately to the belt on the Evader Rig. In addition I made a simple pass through loop on the reverse side of the frog and added the Fang Clamps from a Surplus M12 Beretta holster. This is much like the design on the M9 Bayonet sheath from back in the day but copying it was not deliberate, I was merely using what I had on hand. These Fang Clamps for belt rigs have proved very useful this summer. Somehow I ended up with about 4 of these over the past year and the Fang Clamps were much more useful to me than the holsters they served.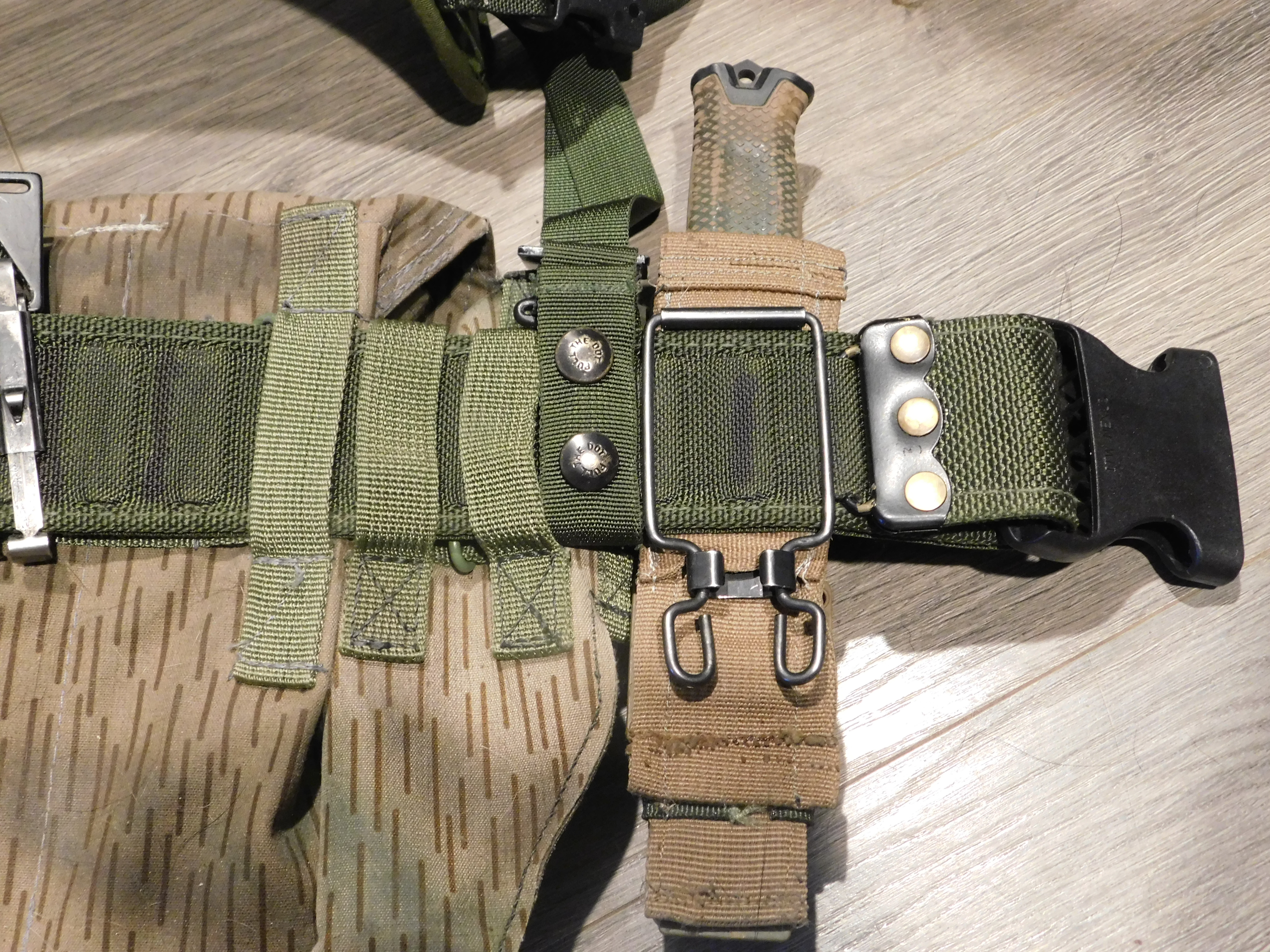 THE RPG-7 ADMIN POUCH...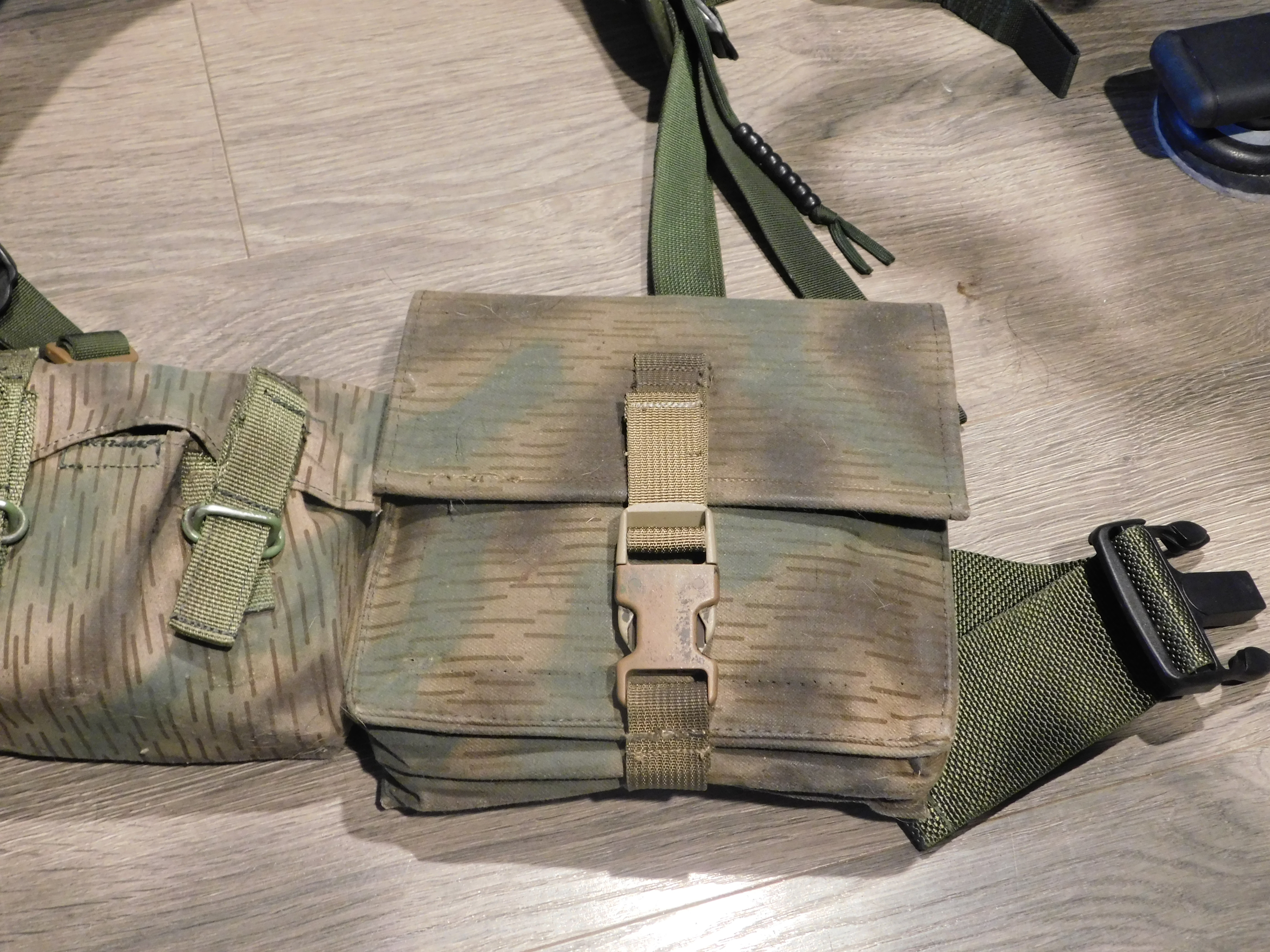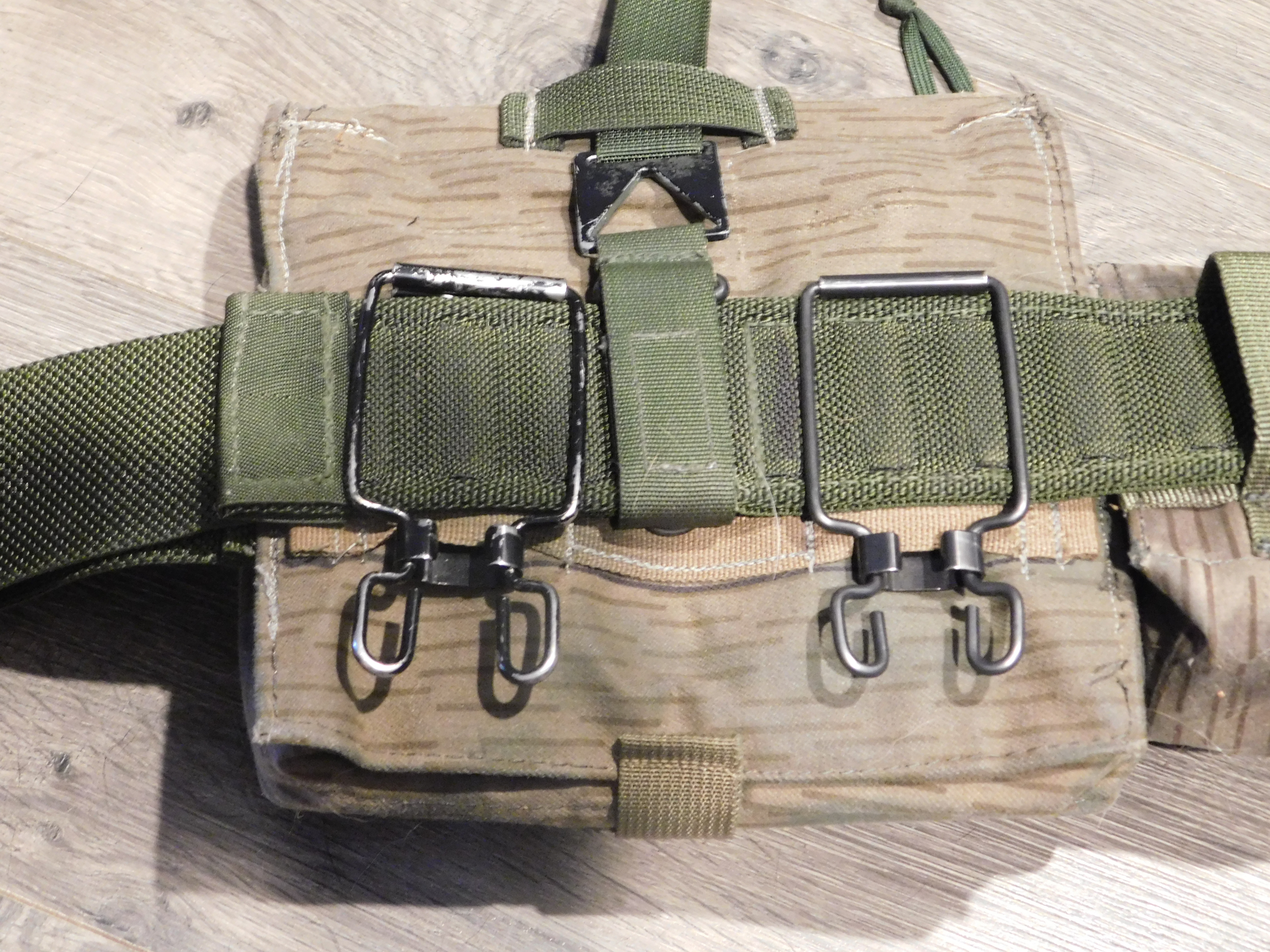 In addition to using the Fang Clamps on the Strong-Arm Frog, I adapted them to my current Admin Pouch as well as shown above. This is simply an East German RPG-7 Optics pouch rebuilt into a Admin pouch. Again I simply added some webbing to the rear that would allow the Fang Clamps to slide through and be easily employed on the pouch.. I love this pouch. The Admin pouch can carry everything I need- Notepad, Pens, Markers, Maps, compass and GPS, including my Motorola radio comms with the headset that can be stored there safely when not in use.I may go over it in detail later but not here, right now. My new browser is acting up with the websites editor for some reason so I'll save it for another time.
I hope you all are well and healthy. Bad times are upon us and it's not going to go away. I hope you're making a plan and preparing for the fight- IT'S COMING. Many of you have emailed me some of your plans and thanked me for the inspiration: YOU'RE WELCOME.. I have a few vids on the cooker and will be posting them soon, along with some updates to the site regarding Fighting and Survival Rigs as it relates to me and my plans..

Ivarr Bergmann, Wolverine Alaska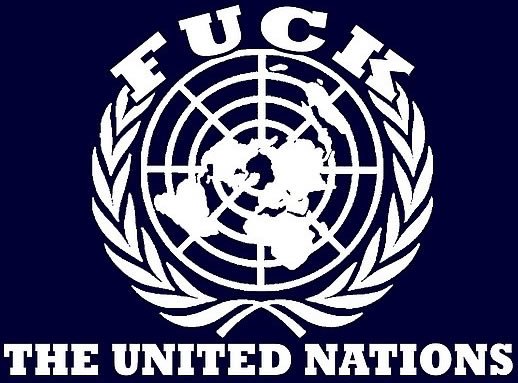 Categories: Kit Posts, Shit I feel like talking about Post