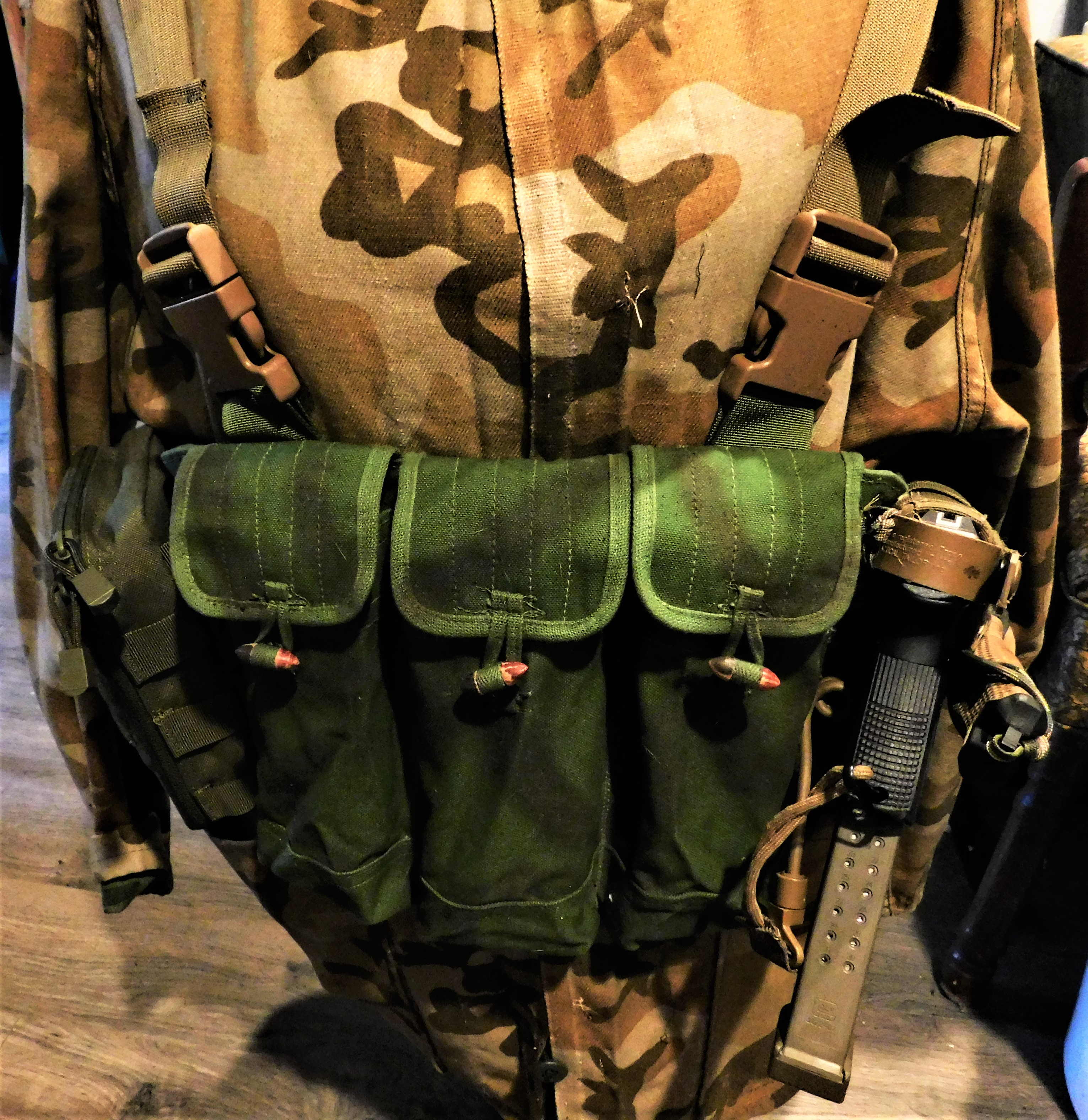 As I mentioned in part one of the Chi-Com Mini Survival.Battle Rig I wanted to replace the utility pouch that was a stand in as an Admin pouch. I did that with much better results. Its a simple Admin pouch made by Condor. Their "Sidekick Pouch". Condor makes some great products. All that I have used were made better then US military kit of comparable utility and design. I have no issue with any of the Condor products I have used and I feel safe recommending them to others since most of it was purchased over a year or so ago.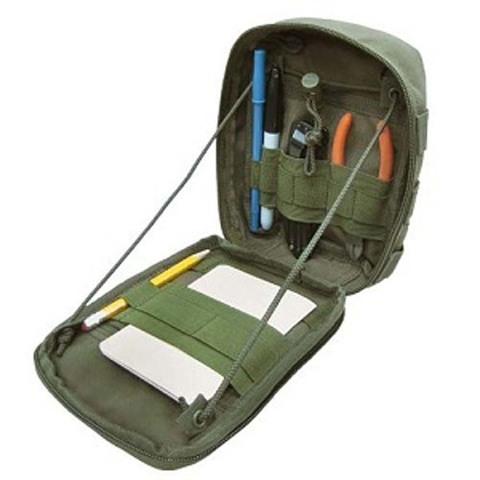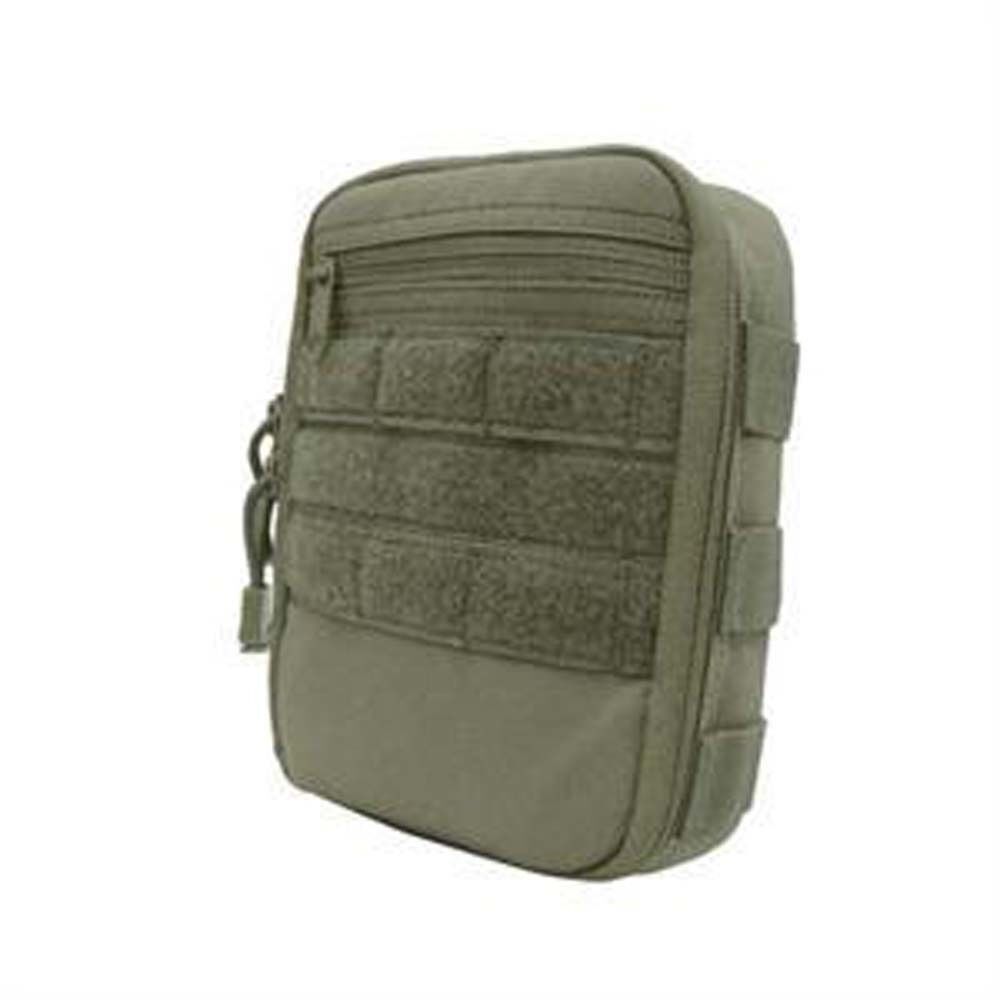 Amazon has these pouches for around 15-17$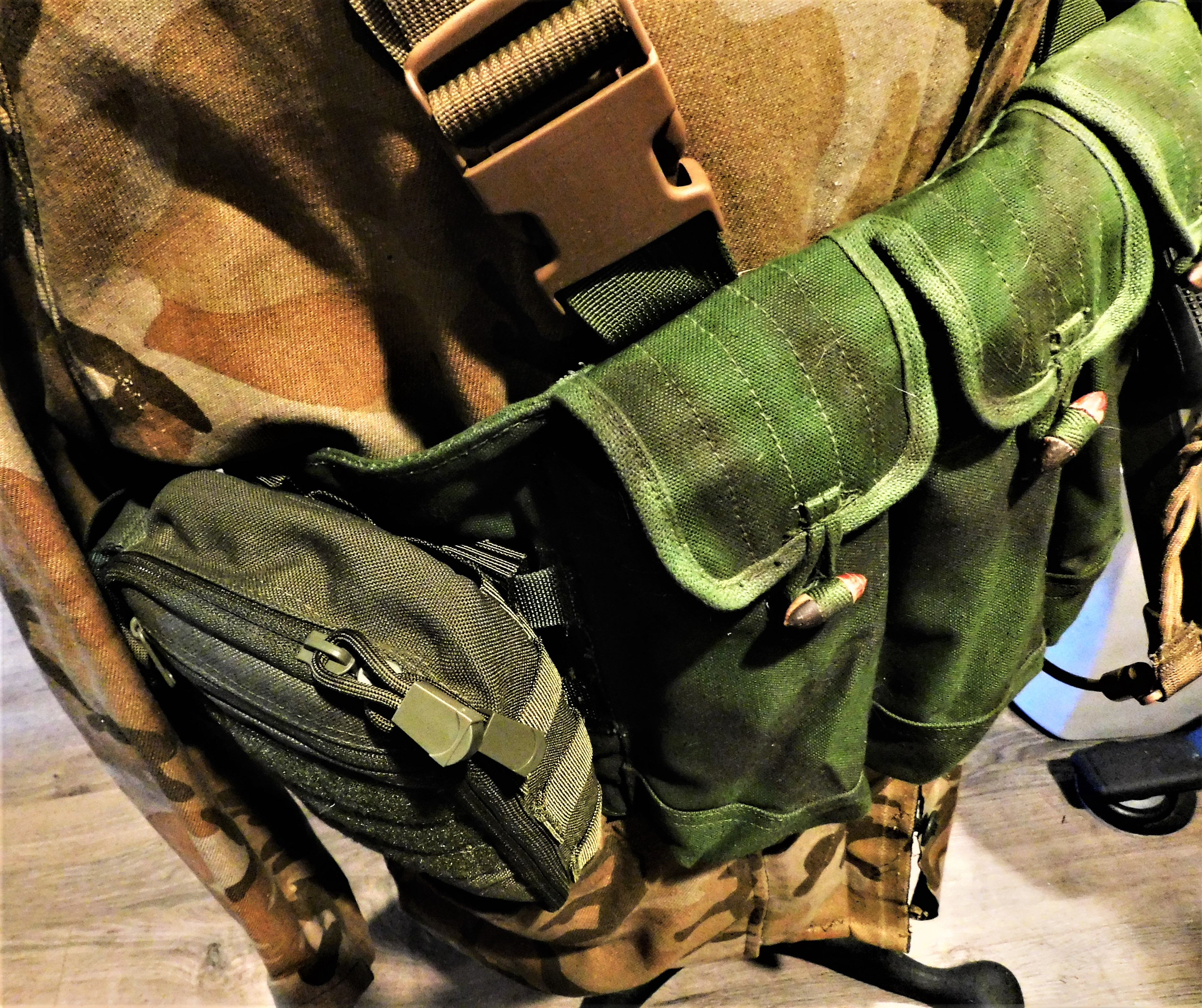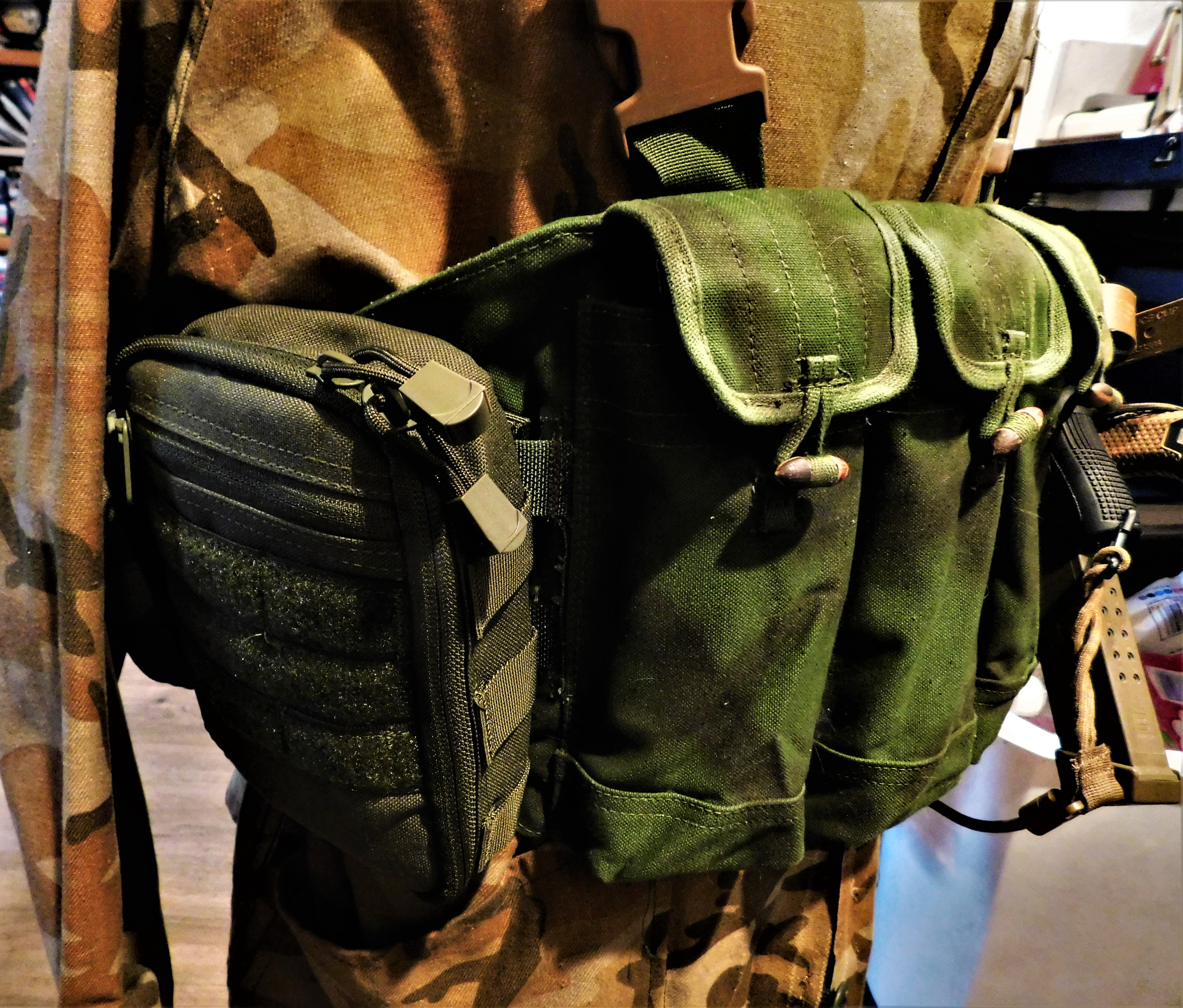 Right from the start the admin pouch offered better support and organization. It also offered a thinner profile compared to the Utility Pouch stand in. I 100% do not like buying new kit if I do not have to. However this pouch will house my "on the go" camera and other electronics like my GPS, and I wanted them protected. I had no other substitute for this pouch that would protect it as I liked so I had to buy new. Whats more is i can use my '1st Contact" mag in my Glock with this rig. Super bonus points with me. Its pretty stable, out of the way and doesnt seem to effect me in the prone postiion.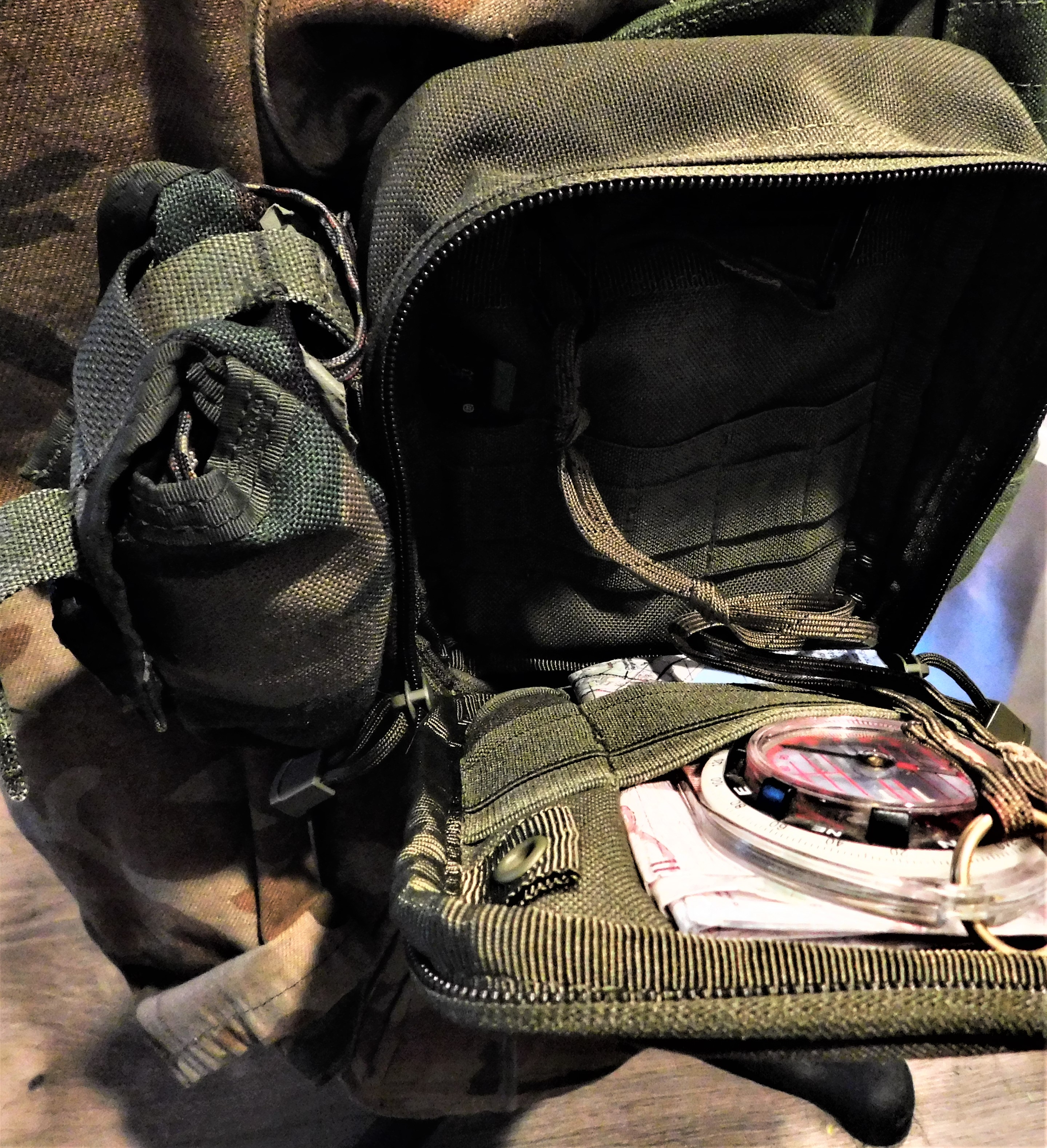 The interior is satisfactory. I would have designed it with one more closed cell, but this will suffice. There are other Condor pouches of this nature. This one seemed to be the medium ground for working just right. The others were either way overthought and engineered or way lacking in what I needed. This cost me 20$ at the Local Army Navy Store. Its actually the first new pouch Ive ever bought from there ever. They have a great selection of used pouches from service men dumping used gear on them after deployments and when getting out.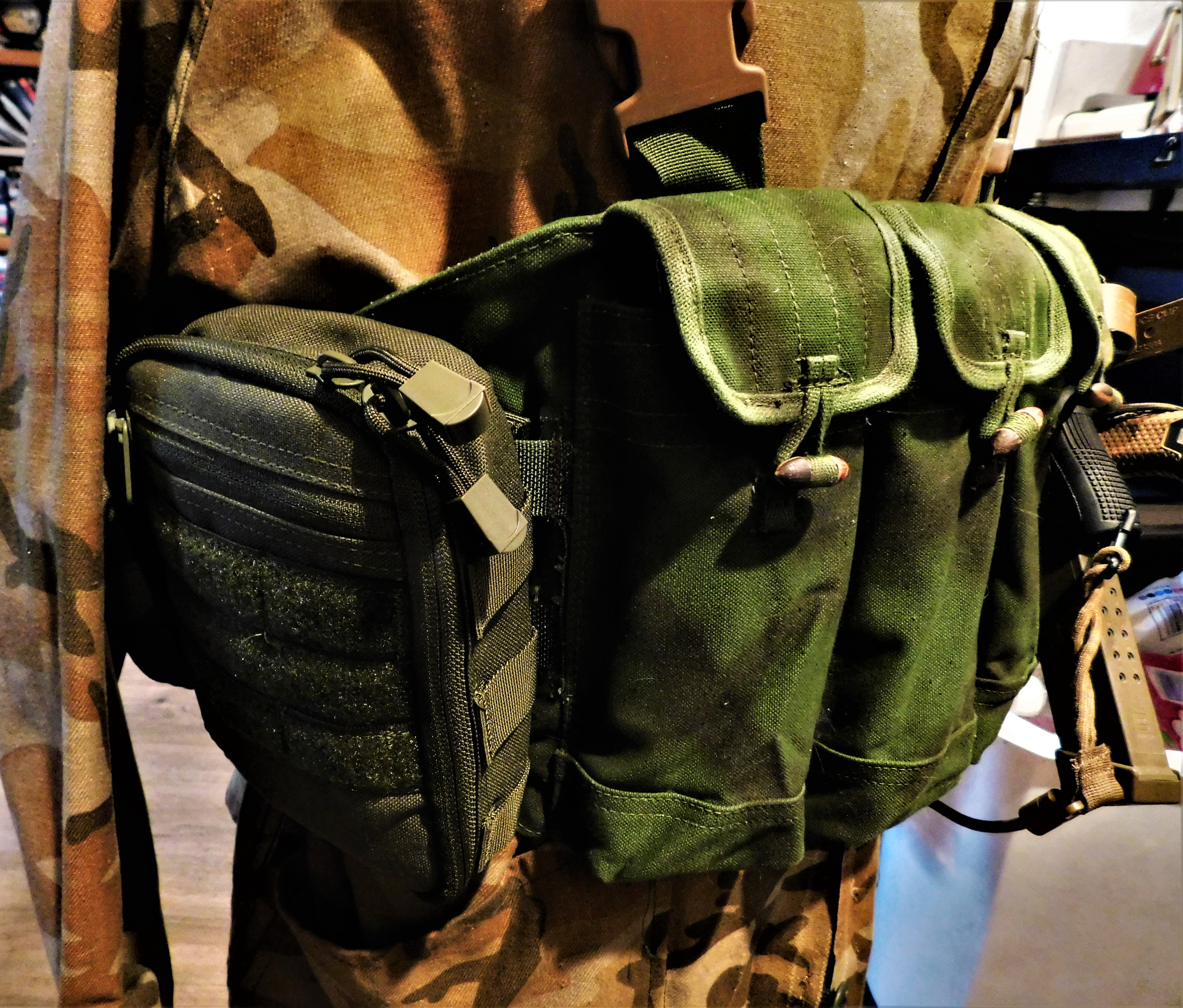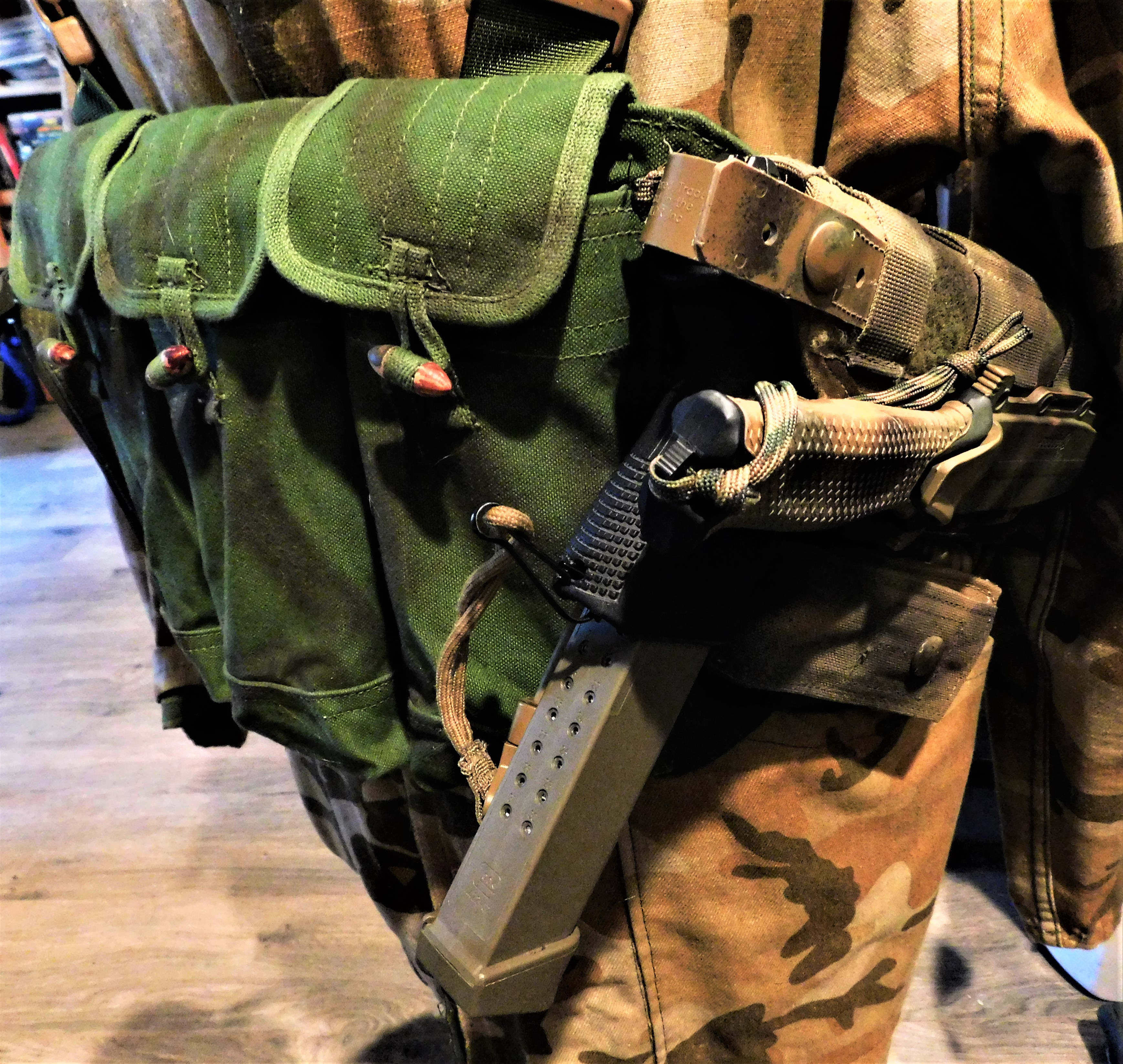 The rig seems to be an overall success as far as all my desired kit working together and getting it all onto one rig without becoming a monster cluster fuk. As mentioned it mirrors theother rig in its cargo compliment. There's no kit liability or burden I can find. Ive even got both of my '1st Contact" mags fitting into the over all system. Whats more is I have a much better quick draw knife then Ive ever had before as well. The only real question remaining is will the seems and modifications hold up to real use? I think YES. I don't remember ever having anything Ive made blow out on me in the Wilderverse. I have been in contact with JA at Unconventional Warfare Gear and he has offered to make me an E&E rig of my own design and specifications. If this Chi-Com rig works out I may have him duplicate the main body exactly as it is here including the MOLLE tabs and all, but made with modern materials. I want to wait until im settled and done vetting before i waste anyones time with this quest. The Chi-Com rig is a sound and proven rig that Ive always like. I hope this caper all comes together how I think it will...
Johns Site:
www.uwgearinc.com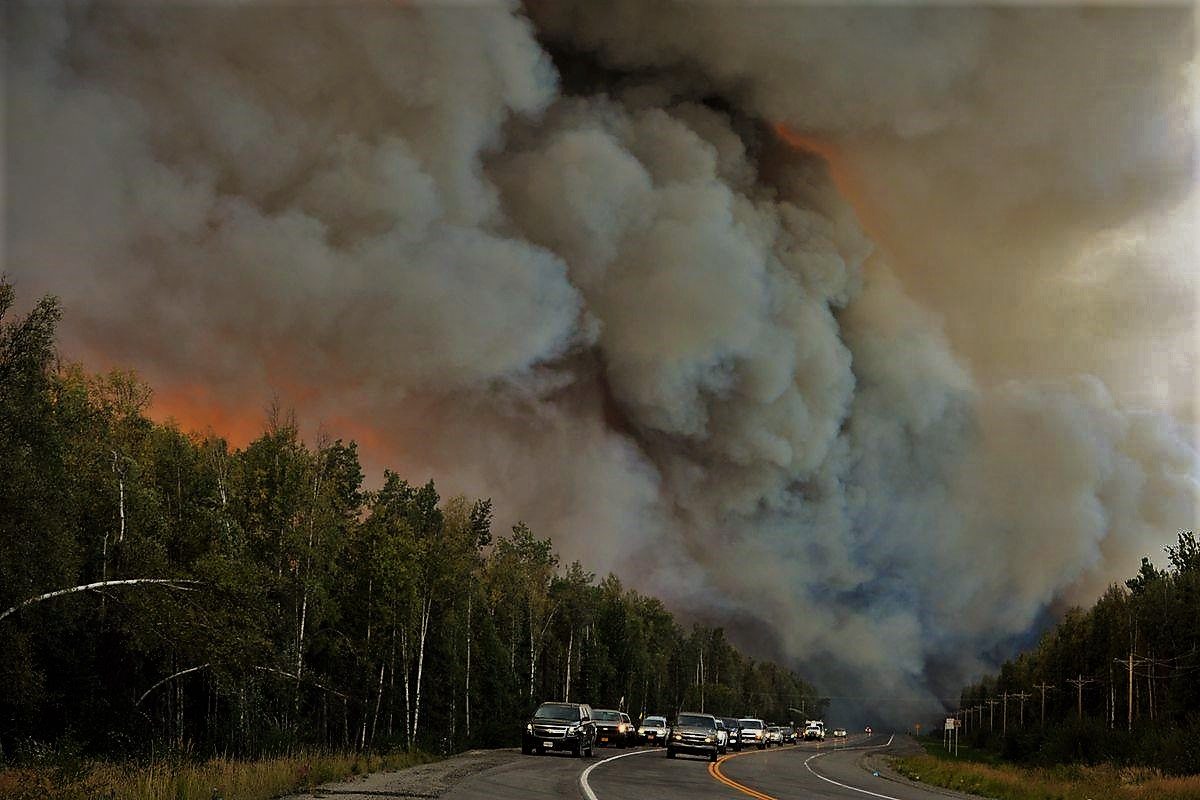 Today I was scheduled to hit a mount top but a massive forest fire is drowning the area is thick, rich, chocking smoke so the abuse and raping of this rig will have to wait a day or so. I dont like waiting but I need help that means other ppl have to stop whats they're doing at the fire site to come help me. And with the smoke as bad as it is its just best to wait. The mountains are totally covered with 0 visibility. Last night we slept with the house buttoned up and an air filter running and I still woke up with campfire boogers in my nose, that's how bad it is.. I have enough to worry over out there as it is..But I am sick of dealing with this rig situation and want to get it done and over with..

A quick blast from the past (10 years past)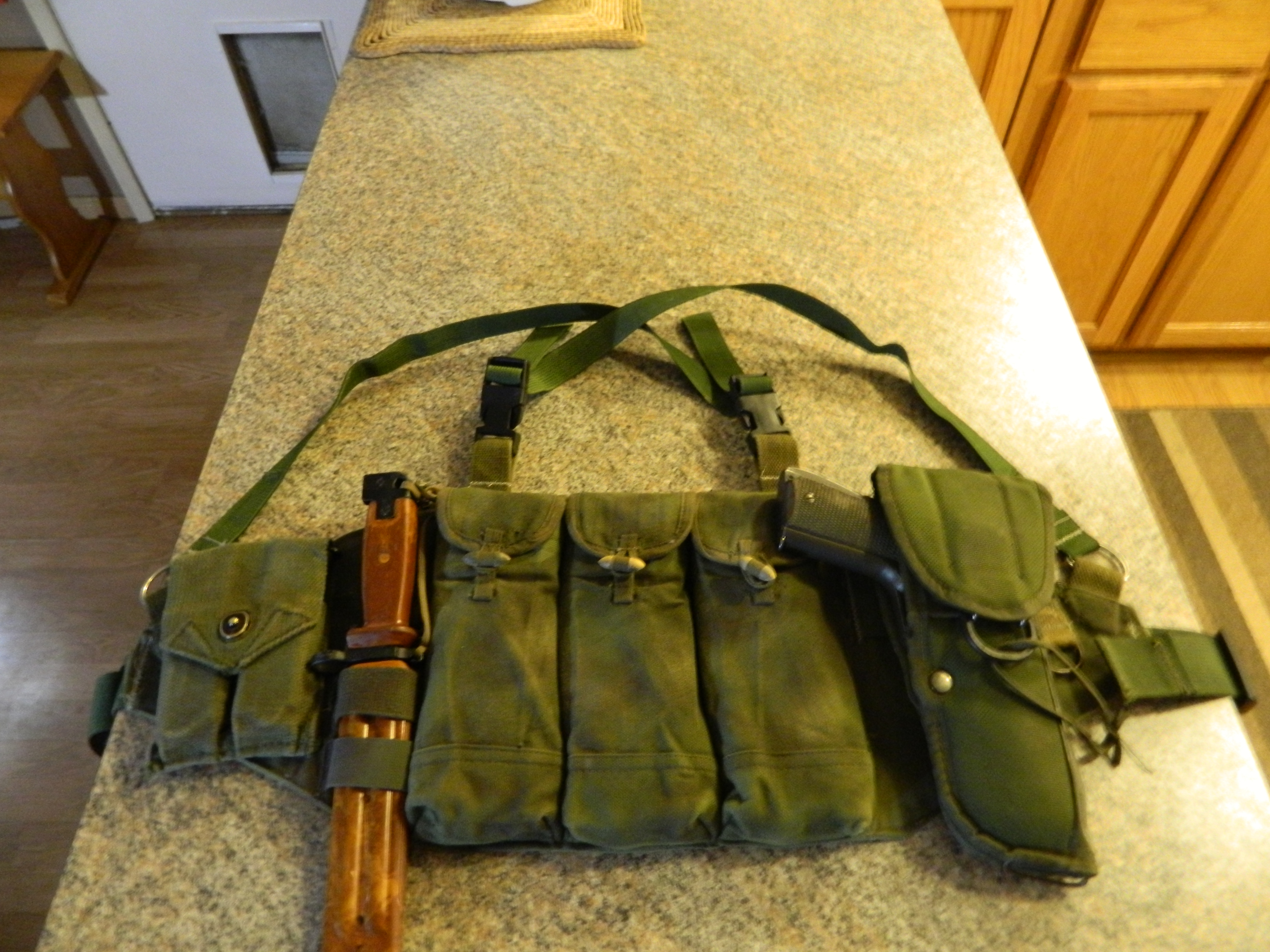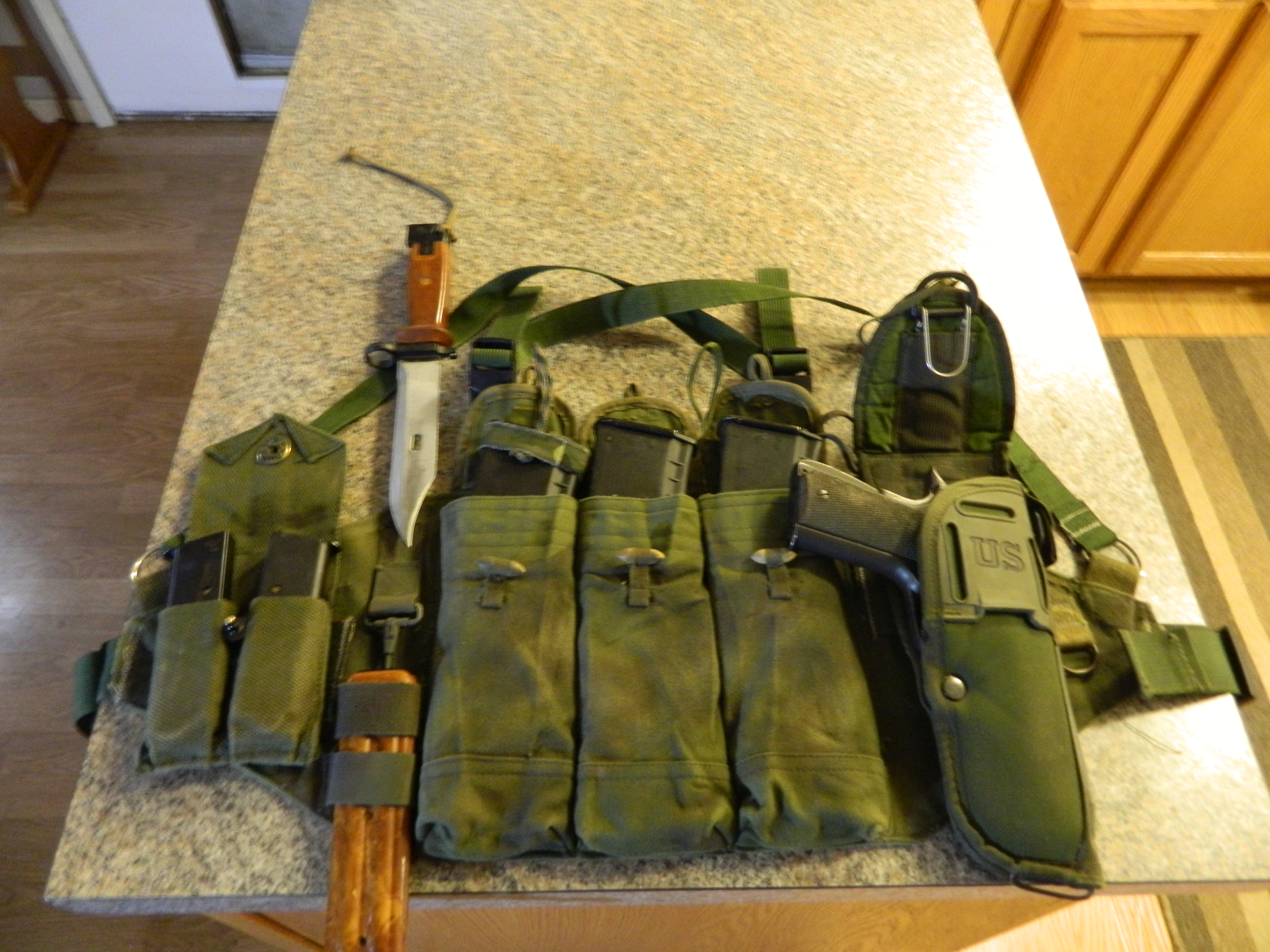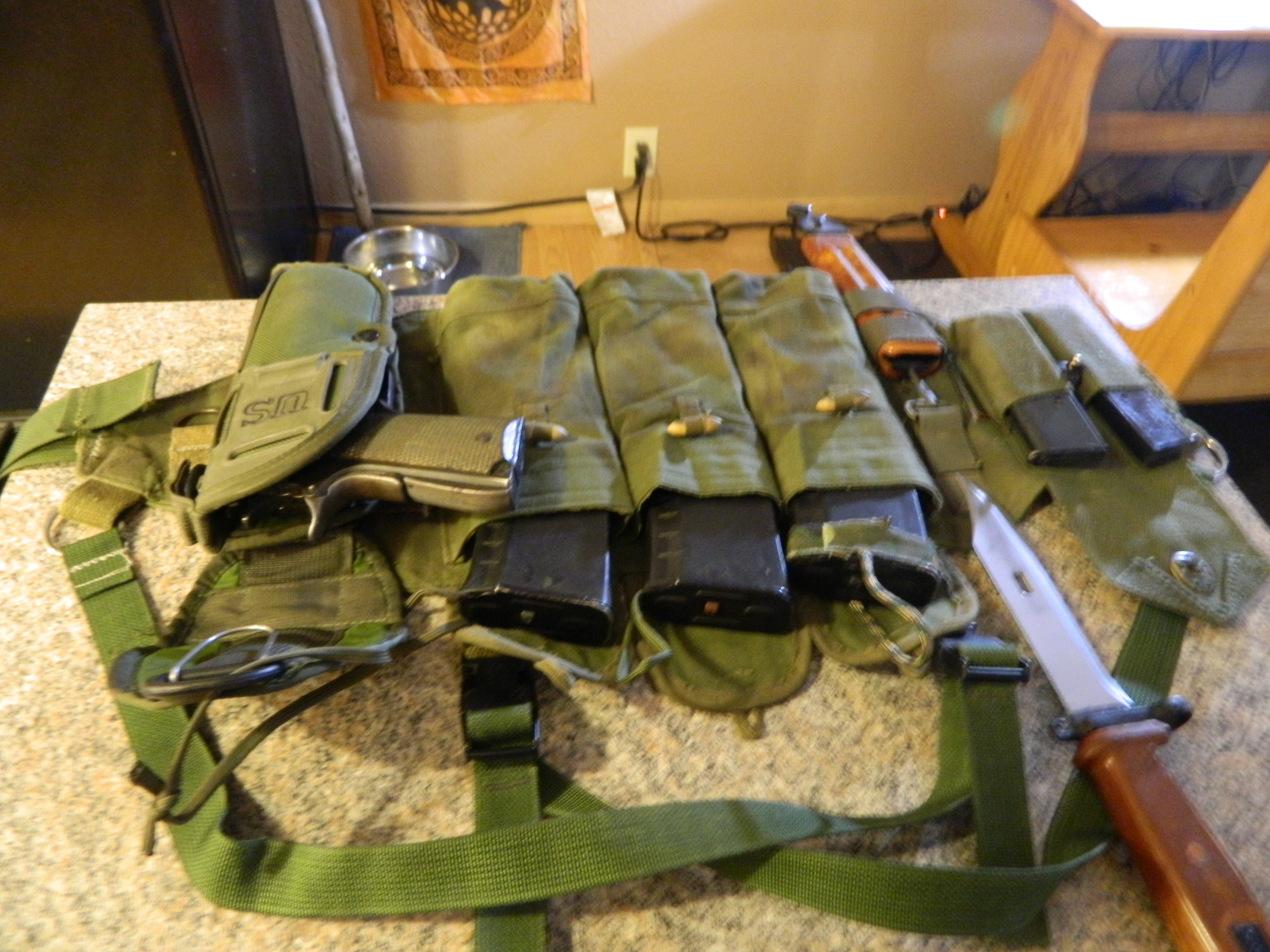 My 1st attempt at down sizing and I looked into the Chi-Com Chest Rig, thus modified it to use with my Ak74 and Colt M1911.. The time just wasn't right though. We live, we learn and we get better if we never quit..
Ivarr
.

Categories: Kit Posts